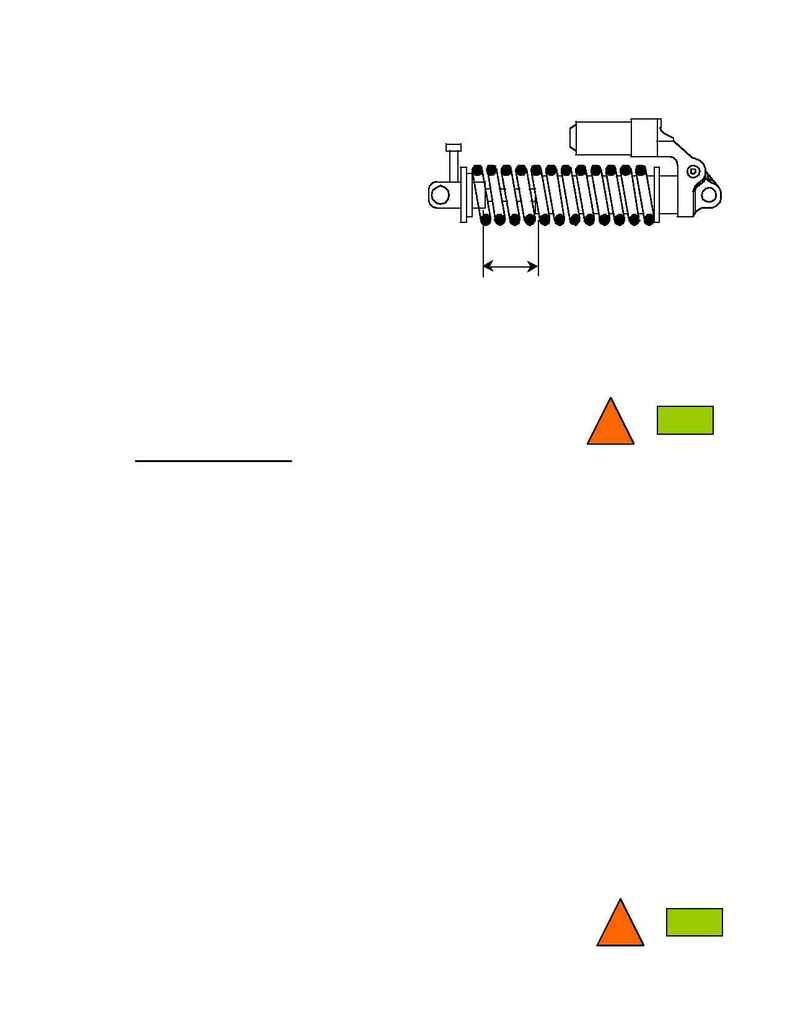 Use a screw driver to slide
the bumper of the shock
against the main cylinder of
the rear suspension.
Sit on the bicycle with your
feet on the pedals in your
normal riding position.
Come off from your bike
without causing too much
movement in the bike.
Check the rear shock and
you will see that the bumper
has been moved along the
piston. Measure the
distance between the main
cylinder and the bumper.
This distance should be
approx. 1/3 ~ ╝ of the
dimension L measured during
step 3. Adjust the spring pre-load
collar and repeat steps 4 - 6 until
you have reached this.
3-5. Damping adjustment.
The Pro Deluxe rear shock includes a red rebound damping adjustment knob and a blue compression
damping adjustment knob.
Rebound adjustment:
The rebound controls the extension or return of the shock. The shock's rebound is quickest when the
adjustment knob is in the full anti-clockwise position. Rebound is slowest when the adjustment knob is
in the full clockwise position.
Symptoms of too much rebound damping:
Slow shock return, where the shock feels good through the first few bumps and gets harder as you
continue, means there is too much rebound damping. In addition, while braking, the rear wheel will
tend to skip over the bumps ("pack up"). To adjust it for more consistency and better braking, turn the
rebound knob a half turn anti-clockwise and test it again.
Symptoms of too little rebound damping:
Too little rebound damping is when the shock returns too fast and the bike seems to want to "buck you
off" or the rear wheel skips easily over bumps. Turn the rebound knob a half turn clockwise to slow the
rebound down for more consistency and better braking through the bumps.
Compression adjustment:
Compression damping aids in preventing the shock from bottoming out over big hits by absorbing some
of the energy of the bump.
Increasing the compression damping by turning the adjustment know clockwise will make the shock
compress more slowly when you hit a bump and compresses. With increased compression damping
the shock will not be as supple over small bumps and is usually reserved for high speed riding where
big hits are encountered.
Usually the compression damping is kept at a low level for most off road riding conditions.