Peterson's FAABteachersmanual Page 1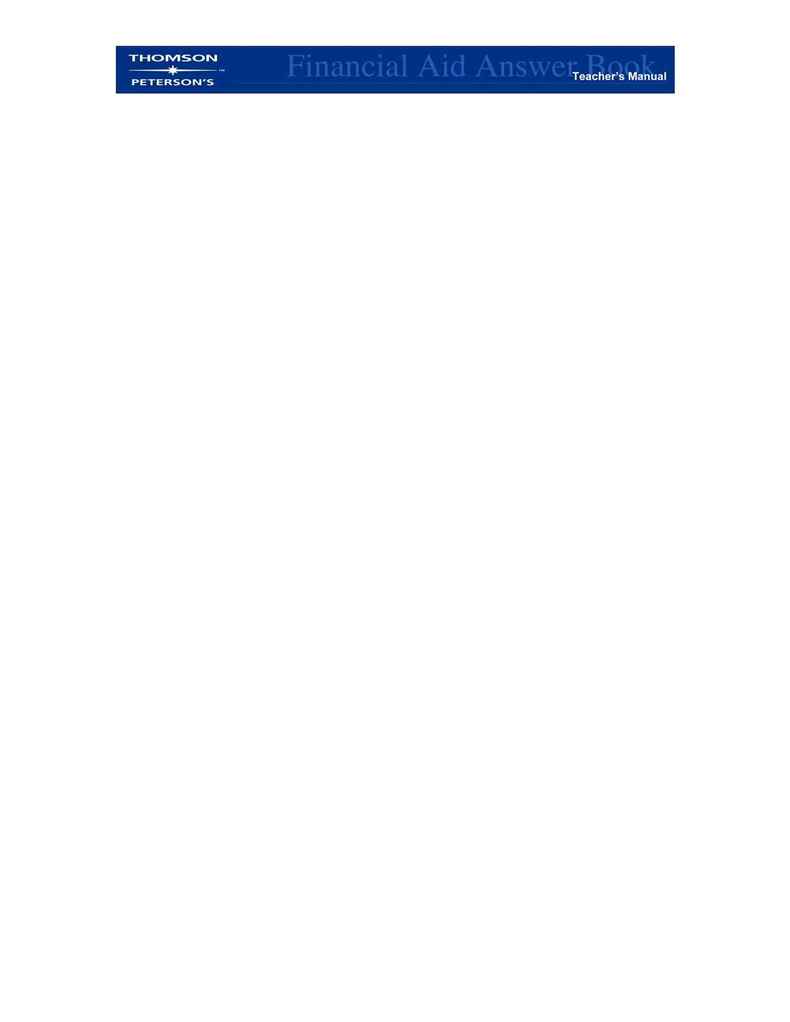 WELCOME TO THE WORLD OF FINANCIAL AID

LESSON PLAN #1


Lesson Objective: The students will receive the text, The Financial Aid Answer
Book. Students will understand the definition and basic concepts of financial aid.


Procedure:

1. Hand out a copy of The Financial Aid Answer Book to each student. Ask
them to take a few minutes to read the Preface, Making a Difference: The
Competitive Edge for Thinking Parents. Elicit student responses to the
Preface. Then ask what ownership meant in the writing. Emphasize that
while there is approximately 65 million dollars of financial aid available to
students each year, it takes work, perseverance, research, active inquiry,
and careful examination to receive the maximum amount of support.
Explain that The Financial Aid Answer Book and various lessons will
provide a solid foundation for conducting their financial aid search.
examples of each definition or concept. Students will probably have
stories of family members or friends who have received various types of
financial aid.

3. Tell the students that they are going to play a game to find out what they