Peterson's FAABteachersmanual Page 5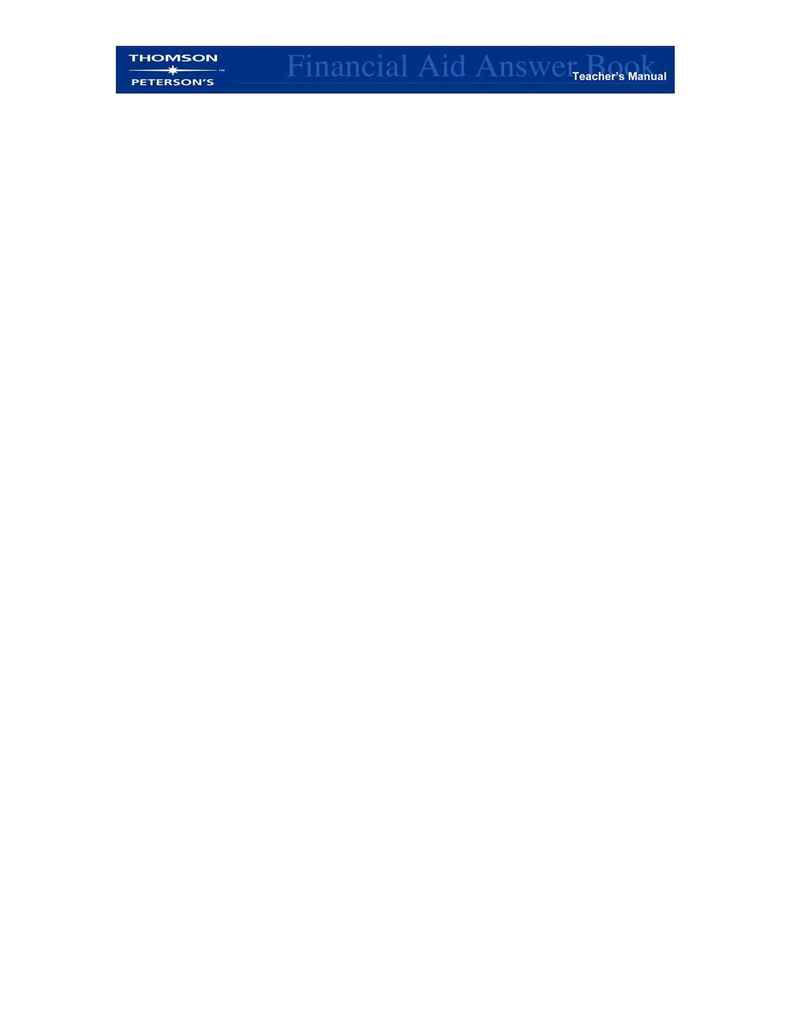 INTERVIEWING IS A TWO-WAY STREET

LESSON PLAN #2


Lesson Objective: The students will review some important financial aid
questions. Students will practice effective ways to conduct themselves in an
interview. Students will gain hands-on experience answering the most commonly
asked interview questions for scholarships and grants.


Procedure:

1. Review the "20 Questions Every Parent and Student Should Ask" from
chapter 1 in The Financial Aid Answer Book (Overhead 3). Discuss
each question to make sure that students understand the significance
of each question and answer.

2. Tell the students that interviewing is used by 1) Students and parents
in order to find an appropriate postsecondary educational institution
and 2) Many scholarship and grant committees to determine who
should receive financial aid. Inform the students that they will focus on
appropriate ways to conduct themselves if they are requested to take
part in an interview for a scholarship or grant. Review Overhead 4
(Interviewing for a Scholarship or Grant).
3. Now explain to the students that they will have an opportunity to
practice interviewing skills. Split the class into pairs and tell them that
they will take turns being a scholarship interviewer and the interviewee.
Each interviewee needs to select a type of scholarship (athletic,
academic, ethnicity, etc.) that they would be most eligible for, targeting
their answers toward that scholarship. Each pair will use the "Most
Commonly Asked Scholarship Questions" (Handout 2) to practice their
skills. Students should take turns being the interviewer and the
interviewee. If possible, videotape a model scholarship interview for
the students to view.