WUPS Houghton Lake Frescata Sell sheet Page 2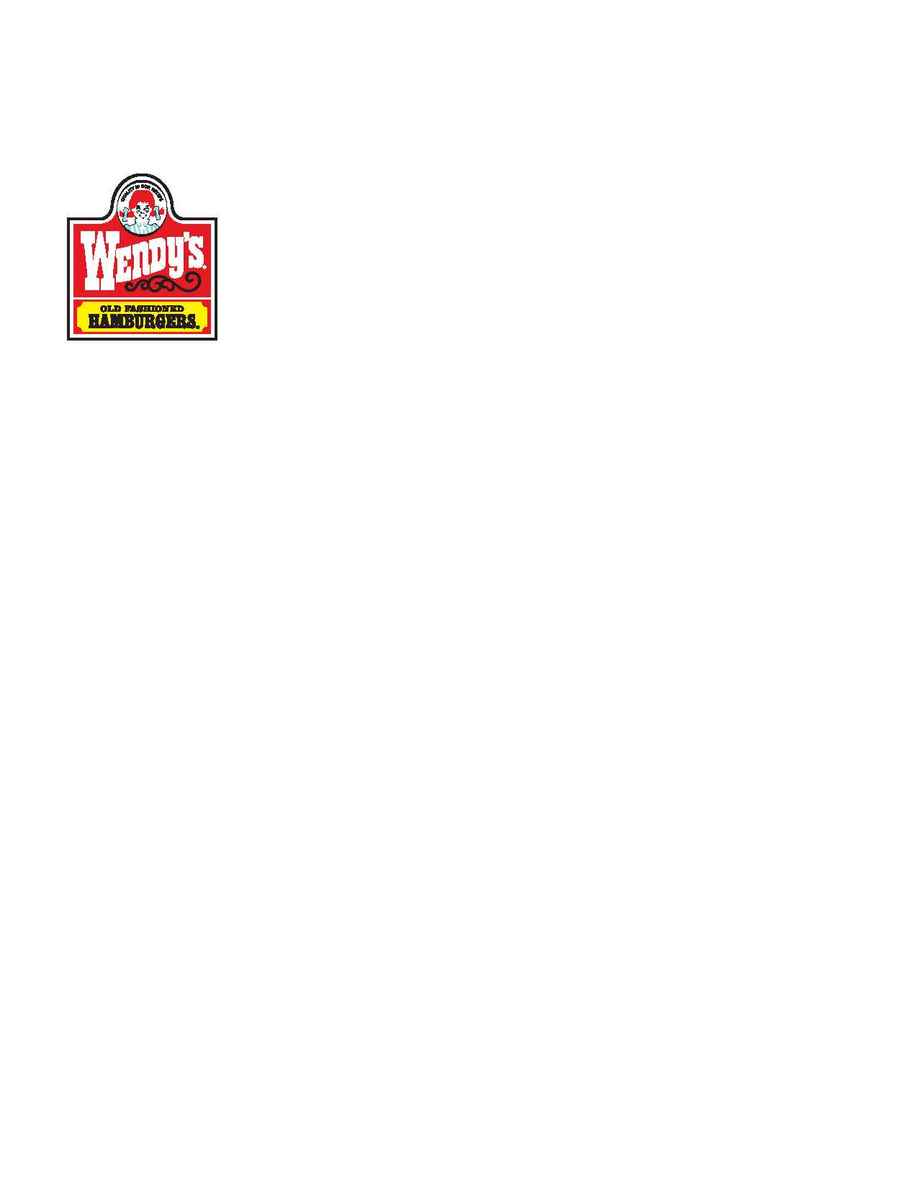 There's a picnic in every fresh bite
of Wendy's
With:
· Delicious premium meats, including
Roasted Turkey and Black Forest Ham.
· Natural, aged Swiss cheese.
· Topped with the freshest cool, crisp vegetables.
· Delicious spreads, such as Basil Pesto Mayonnaise
· The best kind of bread: freshly baked right in the
restaurant so it's crusty on top and soft in the center.
· And don't forget to ask for Baked! Lay's
Try one of Wendy's four new Frescata
Sandwiches Today! And have a picnic.
Do a Frescata. Do Wendy's.
Do what tastes right.
Do
what tastes right.
© 2006 Oldemark LLC. "Dasani" is a registered trademark of The Coca-Cola Company. SMART SPOT is a trademark of PepsiCo, Inc. BAKED! LAY'S and LAY'S logo are trademarks used by Frito-Lay, Inc. Bag Design: © 2005 Frito -Lay North America., Inc.