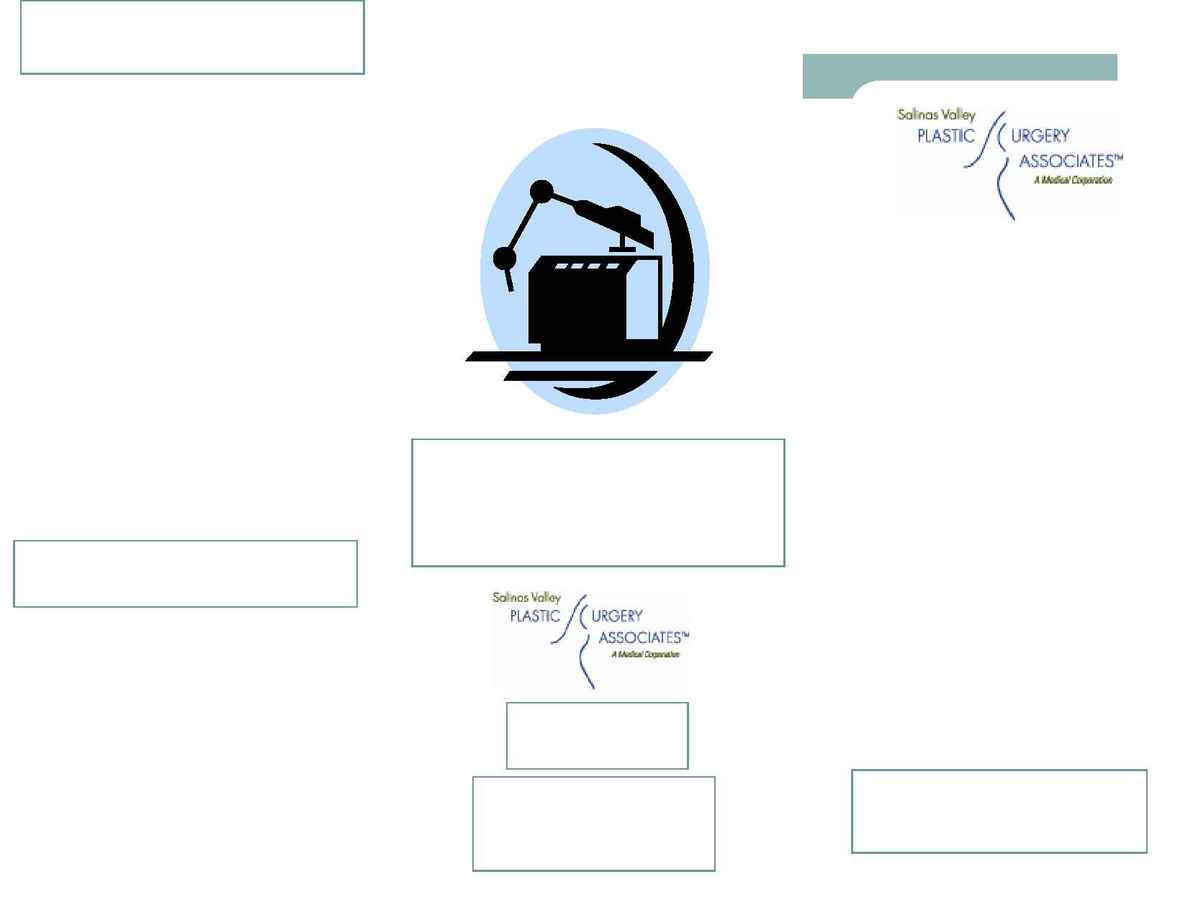 S C I T O N
L A S E R
T E C H N O L O G Y
2940 Erbium (Micropeel)
treatment you will have instantaneous results.
This laser targets the outer layers of the skin. A
Registered Nurse can safely perform treatments
up to 50microns deep under topical anesthesia.

With this treatment, you will be red and
your skin will peel. The day of your treatment and
the day after you will feel like you have had a
deep sunburn or windburn. No Makeup can be
applied for at least 4 days post treatment. You
may go out in public or to work if you wish, how-
ever we recommend doing this treatment on a
Thursday and going back to work on Monday .
Some people have redness and peeling up to a
week post treatment. You will need to apply Aq-
uaphor ointment 2 times a day to keep your skin
moisturized. We recommend having a series of 4
treatments over a 6 month period, with each treat-
ment being combined with the 1319.

Your skin will feel much smoother and
makeup will go on much more evenly. The color
of your skin will be much more uniform.

For more extreme results, you can have a
deep Laser Resurfacing done by Dr. Romans in
the OR under general anesthesia. The healing
time is longer but the results are more dramatic.
The BBL treatment has many uses.
Many refer to it as the photo facial or IPL. It can
be used to reduce flushing, remove small veins on
the face, decrease redness, brown spots, and im-
prove skin tone. Additional benefits from the
BBL are treatment of pigmented lesions (age
spots), vascular lesions (port-wine stains) and
deeper dark lesions (birthmarks). You must stay
out of the sun and tanning salons and avoid tan-
ning creams for 2 weeks prior and 3 weeks post
treatment. This treatment can remove hair as well,
so if the treated area has hair it may fall out. If
you are doing this treatment on your face or neck
there will be redness and striping of the treated
area for about 2 weeks. This treatment needs to be
performed every 3 weeks for about 4 treatments
for optimal results.
E R B I U M L A S E R " W E E K E N D "
M I C R O L A S E R P E E L
www.salinasplasticsurgery.com
E-mail: klierova@redshift.com
M A T T H E W L . R O M A N S , M D F A C S
T E L : ( 8 3 1 ) 7 5 8 - 2 7 4 6
P H O T O R E J U V E N A T I O N
( B B L )