Cannondale Bicycle Corp. 2000 OM Page 1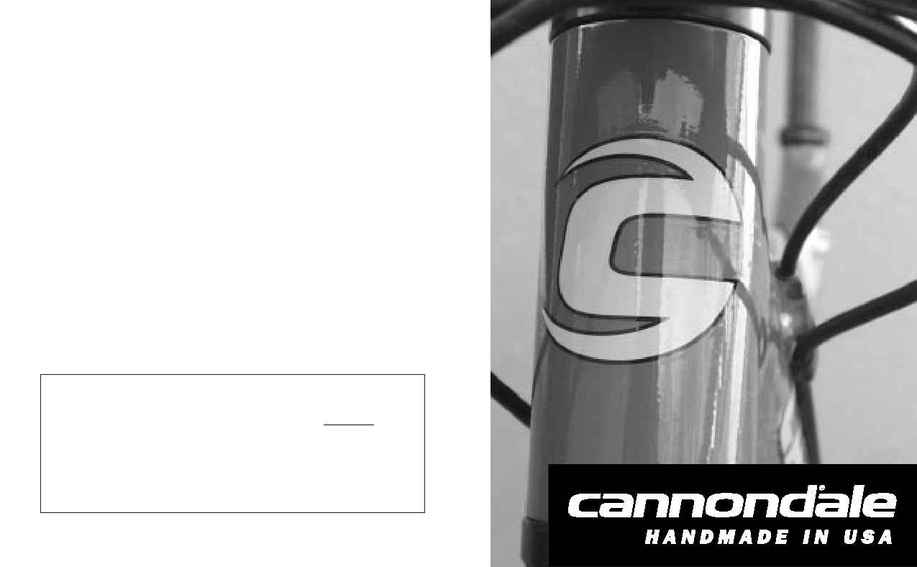 In order to validate your warranty
and BE ENTERED TO WIN A FREE
SUPER V RAVEN 2000, please fill out
the Registration Card inside or visit
our website at www.cannondale.com.
This manual contains important safety, performance and maintenance
information. Read the manual before taking your first ride on your new
bicycle, and keep the manual handy for future reference.