Suzuki gv quotes Page 1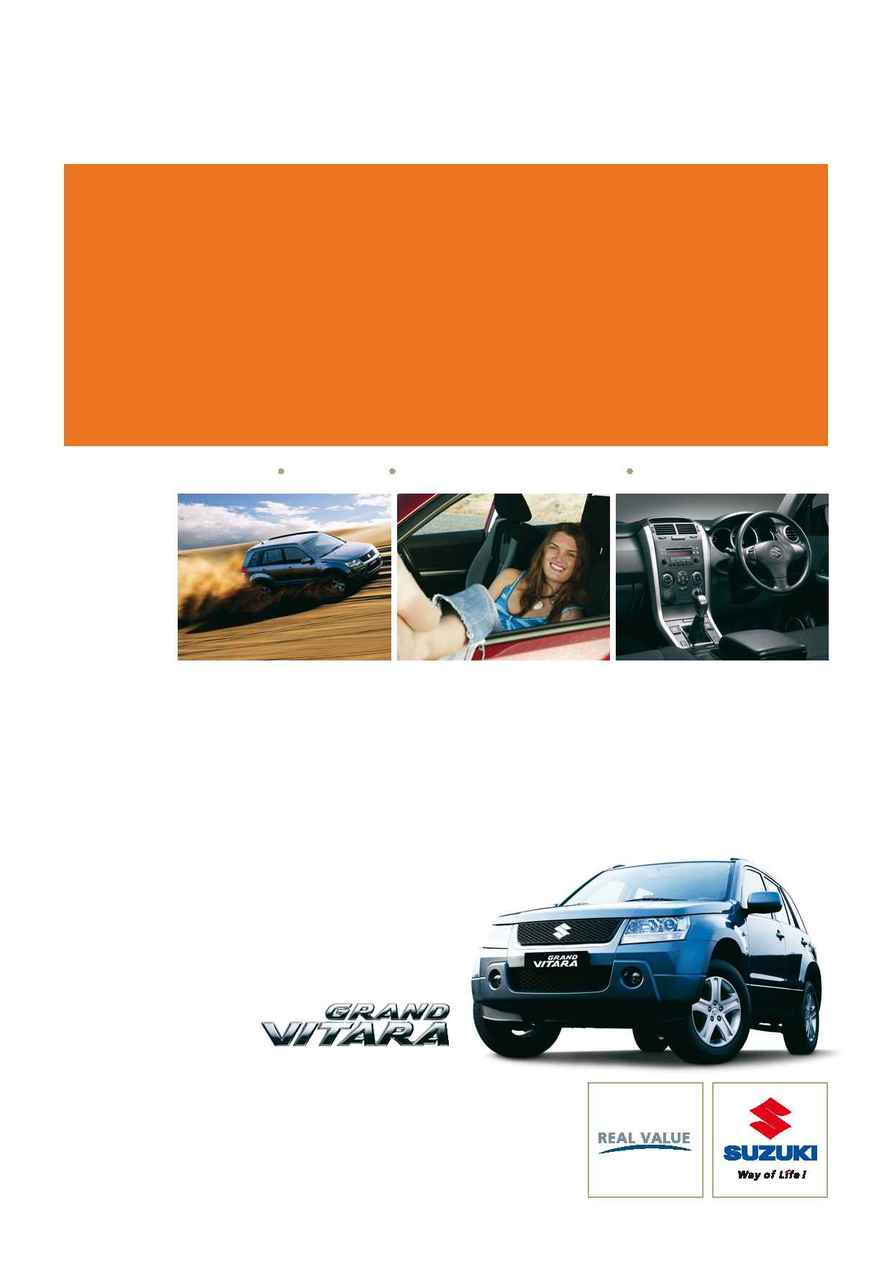 High praise and Real Value! By carefully specifying our new vehicles to meet the real needs
of our customers and maintaining a totally transparent, consistent and fair pricing policy,
we are making new car ownership a reality for more New Zealanders. We are also helping to
protect your investment by minimising vehicle depreciation. We always strive to deliver the
best overall vehicle package at the most affordable price, so you can simply get on and enjoy
the experience of buying and owning your new car.
The third generation Grand Vitara delivers on several levels by combining
a practical fi ve-door wagon confi guration with proper off-road all-wheel-
drive capability ­ including low ratio gearing ­ and very close to car-like
The Daily Post 24/02/2006
GRAND VITARA 3-DOOR 1.6 5-DOOR 2.0 5-DOOR 2.7 V6 & 2.7 V6 LTD 3 & 5-DOOR EURODIESEL
This is the best
Grand Vitara ever!