Lego The History of the LEGOLAND Parks Page 2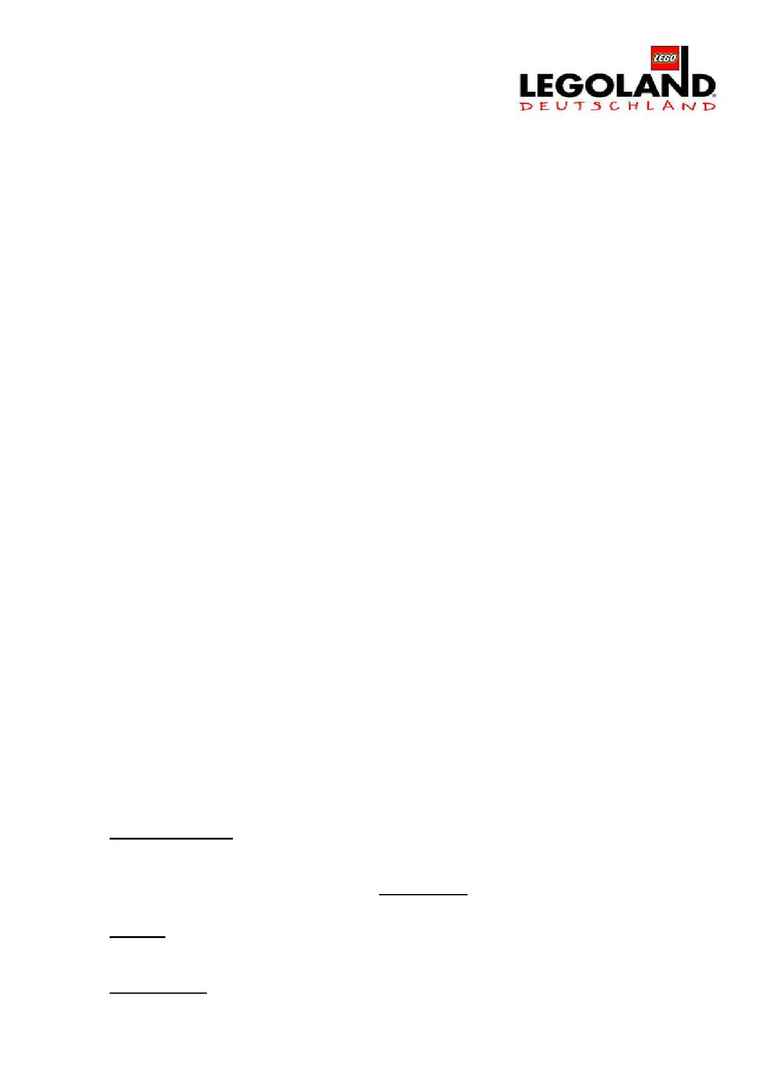 Since May 17, 2002, Germany has had its own LEGOLAND Park in the Bavarian town of
GŁnzburg. Having absorbed an investment of more than 150 million Euros, the Park
offers all its predecessors' highlights as well as numerous new attractions.
Because of its geographical and structural advantages, the location was given
preference over the Japanese capital of Tokyo in the crucial last round in September
1999. More than 25 million people live within a radius of 300 kilometers from
GŁnzburg, and in addition numerous guests from Germany and abroad need to be
considered who come every year to visit Bavaria, Germany's most popular holiday
destination.
A note for the editor:
On May 17, 2002, LEGOLAND Deutschland opened its gates in GŁnzburg, Bavaria. The fourth Theme Park
of the LEGO Company worldwide was visited by more than 1.3 million guests in its first season. On April
12, 2003, the Park will enter its second season with a number of new attractions.
For more information and tickets, contact us under www.legoland.de or by telephone under +49 (0)8221
700 700.
Contacts:
LEGOLAND Deutschland GmbH
Marion Moormann, Press & PR Manager
Kristina Krupp, PR Officer
Annette Uhlmann, PR Officer
Phone: +49 (0)8221 700 221