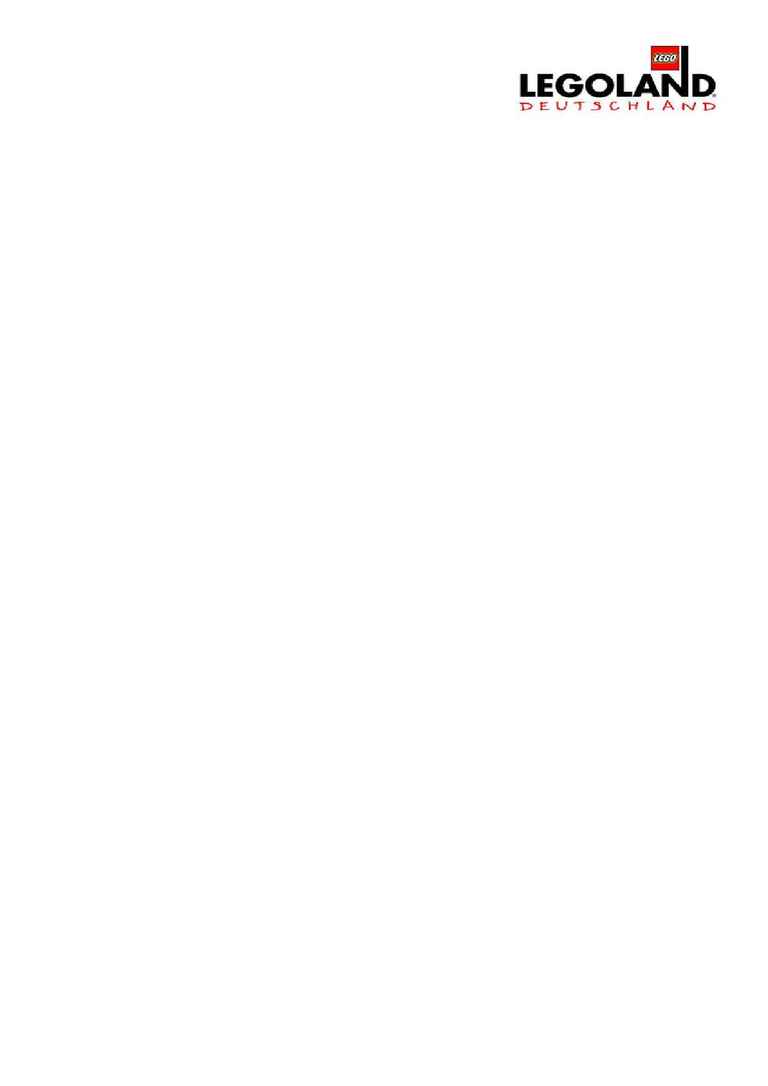 BASIC INFORMATION
Culinary Diversity: The LEGOLAND
®
Deutschland Restaurant Guide
After many adventures, your stomach is bound to begin rumbling at some time.
All over the Park, you will find numerous restaurants and snack shops offering
just the right thing to satisfy every appetite. What is more, these outlets are
visual gems, too, for their exterior and interior appearance is designed to match
the theme area they are located in.
Introducing Our Restaurants:
Café Ein Stein [7 ­ BEGINNING]
Whether you wish to fortify yourself for your stay at LEGOLAND or simply
want to find a happy ending for a happy day ­ Café Ein Stein is just right.
Even as you enter the Park, you will be attracted by the fragrant odor of
fresh bakery specialties, and if you follow your nose, it will lead you
directly into this Café where cakes and gateaus are served as well as
breakfast, sandwiches, and a large variety of specialty coffees. One
particular attraction here is the view over the Park, which you can enjoy
both from the terrace and the interior.
Dino Grill [26 - LEGO
®
X-TREME]
A giant Tyrannosaurus rex built from LEGO bricks welcomes guests in
front of the Dino Grill; fortunately, he is just leaving the restaurant
having eaten his fill. The Dino Grill is a full-service restaurant which,
honoring its name, offers a menu containing a number of primeval dishes
such as neanderthal chips, saurian steaks, and vegetarian dino
specialties. On summer days, you can enjoy all these culinary delights on
the terrace.