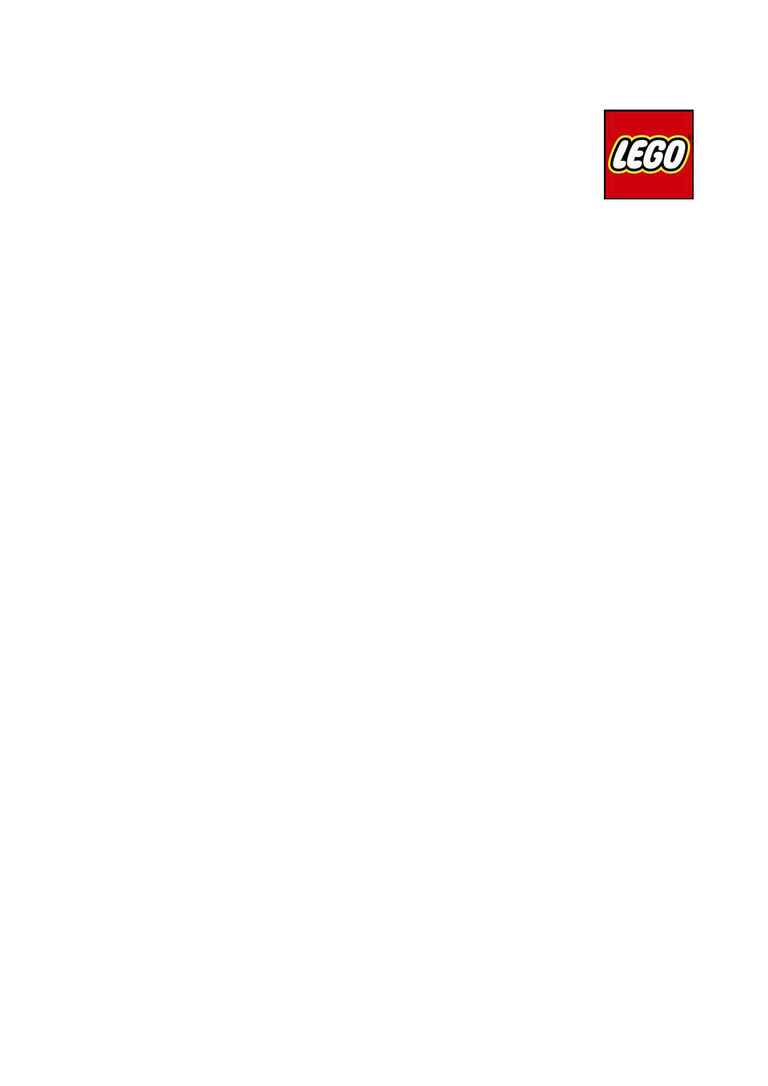 "Children are Our Role Models"
­ LEGO Group Summary Profile 2005
Parents trust LEGO. Their children have played with the traditional LEGO system and popular
LEGO building blocks from generation to generation for almost 60 years. Particularly the
classical brands such as LEGO Duplo or LEGO Technic continue to be perennial hits. LEGO
Duplo surprised the market in 2005 with an extended assortment and captured children's
attention with reality-like themes. Many other novelties assure plenty of fun when assembling
and playing with LEGO. Good examples of this are LEGO City with play situations based on
big city themes, or Clikits by LEGO with jewellery and styling ideas.

Children's needs and children themselves are placed at the centre of all LEGO products and
activities - what would you like, or what do you like to play best, or what is fun for you? And not
to forget: how do you learn when playing? Children's answers to these questions provide
standards for continued development of the LEGO world.

Our products awaken the creativity of children and they motivate designing and constructing
activities while playing. Moreover, they further child development and thus are valuable
educational resources. And, of course, they are simply fun to play with !

LEGO Play Materials for boys and girls in all age categories
LEGO Educational Division (products especially designed for nursery schools, schools and
universities)
LEGO Media Products (e.g. software)
LEGO Lifestyle Products (e.g. watches, clothing)

Our Engagement for Families
LEGO Group is a strong partner of families worldwide. We want to stabilize and continually
expand this strategic position. Our core values shall always be our guiding principles: fantasy,
creativity, quality and learning. Thus, we shall fulfil our most important objective which is to
stimulate the fantasy and creativity of children and youngsters and ­ yes- even adults. We
want to encourage them to explore and experience their world and to express themselves
through playing ­ a world without limitations.

The History of LEGO Group
The roots of LEGO Group are in Billund, Denmark where Ole Kirk Christiansen started
manufacturing wooden toys in 1932. Since that time, that small shop has been developed by
the family into a large and successful company with international operations that employ
approximately 8000 persons. LEGO products are manufactured in our facilities in Denmark,
Switzerland, USA, Czech Republic, Hungary and Korea. Dirk Engehausen is the CEO of LEGO
Central Europe. LEGO GmbH in Munich controls all activities within Central Europe which
includes Germany, Austria and Switzerland. Approximately 200 employees are involved in
marketing and sales for this region.


Billund/DK, Munich/G 2005