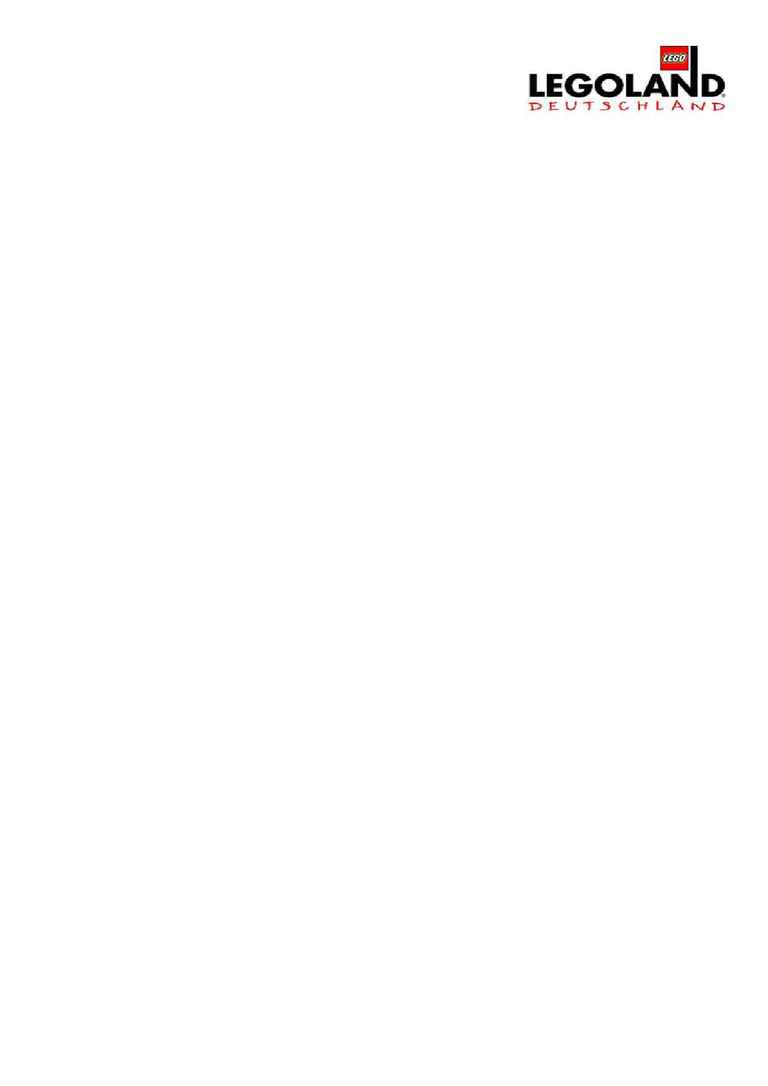 BASIC INFORMATION
LEGO
®
CITY: City Life En Miniature
Life in a big city is exciting, turbulent, and eventful, and this is what life is also
like in LEGO City, one of the seven theme areas of LEGOLAND
Called LEGO Friends, its inhabitants live their busy everyday lives at the LEGO
Factory, the Market Hall, the Driving School and the Harbour.
Introducing LEGO City:
LEGOLAND Express [62]
The LEGOLAND Express starts out from its station in LEGO City right next
to the LEGO Factory. A ride of 10 minutes or so takes you round the
Miniland area and through LEGO City. As in real life, park visitors are
alerted to the coming of the train by signals and barriers.
Audi LEGOLAND Driving School [53]
Nothing less than a LEGOLAND Audi TT Roadster will do when children
aged seven to 13 drive round this training circuit with its signs, traffic
lights, and true-to-life traffic situations. Before starting out on their ride
in a LEGO-look sports car, kids will be instructed in traffic rules and
regulations as well as in the operation of their car. Afterwards, they will
be left entirely on their own to drive their cars around at a maximum
speed of 6km/h. Having completed the circuit, they will receive an Audi
LEGOLAND Driver's License as a souvenir to reward them for their zeal.
Junior Driving School [54]
The Junior Driving School gives children aged three and over an
opportunity to study driving at first hand. Riding electrically powered
cars, they drive around an elliptical circuit at a maximum speed of 4km/h,
enough to ensure that the ride is great fun even for road users as young
as these.