Lego 1703 Nr 5 Partner en Page 1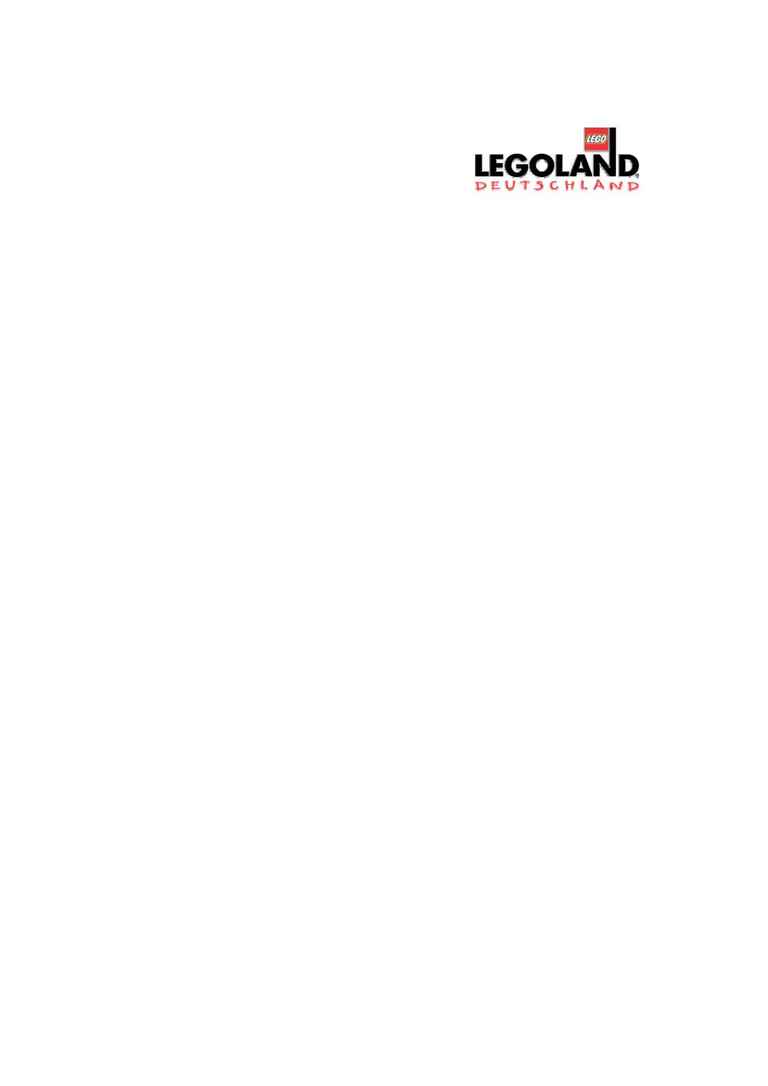 BACKGROUND INFORMATION 5
Partners of LEGOLAND
«
Deutschland
Since the opening of the park, LEGOLAND
«
Deutschland has been working with
strategic partners from different branches of industry. From these long-term and
industry-exclusive cooperative partnerships, unique possibilities for joint
projects have emerged. A wide range of common marketing initiatives form the
basis of these partnerships. The companies concerned are among the leaders in
their respective fields and share the philosophy and the values of the park. In
addition, they benefit from the family-oriented approach to the LEGOLAND
visitors and they are imaginatively integrated into the park environment.
AUDI AG
Over 170,000 younger guests of LEGOLAND Deutschland can now claim to have
got their driving licences in a LEGOLAND Audi TT Roadster. At the Audi LEGOLAND
driving school, for children between the ages of seven and thirteen, there are
reduced scale Audi TT Roadster cars in the LEGO
Look, powered by electric
motors. After brief instruction and a driving test, the young learner drivers receive
their own Audi LEGOLAND driving licence. As a leading car manufacturer, AUDI AG
sees the LEGO Group as an ideal partner for cooperation. The two brands combine
the human factor, enthusiasm, emotion, dynamics and motion. In addition, Audi
models from the A3 to the A6 are available as service and shuttle cars.
HiPP
The smallest visitors are well catered for at the LEGOLAND park. In the
IMAGINATION theme area, the leading manufacturer of baby food and children's
food offers a service for parents and children: care and refreshment for the
youngest park visitors at the "HiPP Baby Service". Parents find an oasis of peace