Buffalo games BGI 2001 Page 15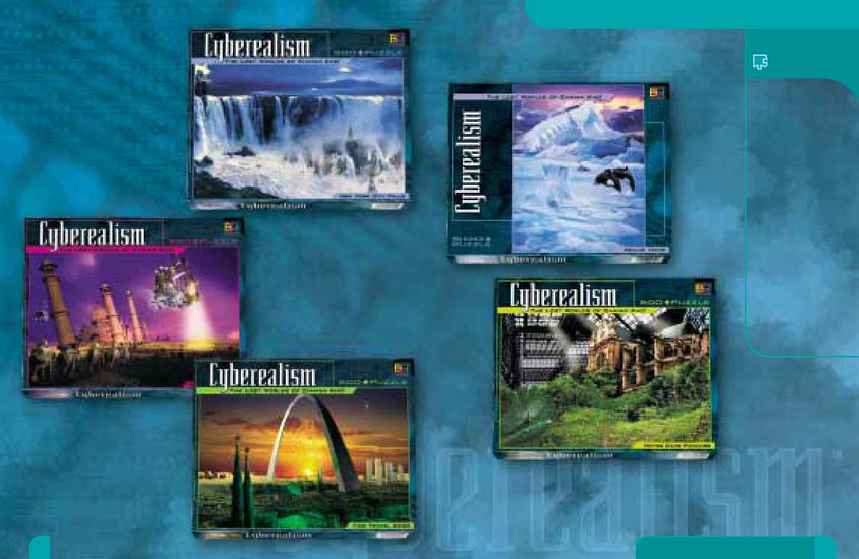 I
IT
New York City in the
midst of the magnificent
Niagara Falls.
I
IT
A futuristic scene of
travelers finding refuge
at the Taj Mahal.
I
IT
Two distinct worlds
connected by a
landmark time portal.
A lush greenhouse of
vibrancy reveals a haven
for all the world's life.
Masters of the northern
seas returning to their
frozen fortress.
www.b
bu
uffffa
allo
ogames.com 8
80
00
0 8
83
32
2 2
23
33
311
2
27
7
I
Itte
em
m 6
62
211
I
Itte
em
m 6
62
23
3
N
NE
EW
W IItte
em
m 6
62
24
4
N
NE
EW
W IItte
em
m 6
62
25
5
2
26
6
H
Hu
un
nd
drre
ed
ds
s
of
photographic elements
make up
e
evve
erry
y
b
brre
ea
atth
htta
ak
kiin
ng
g
i
im
ma
ag
ge
e
I
Itte
em
m 6
62
22
2
C
Cy
yb
be
erre
ea
alliis
sm
m
TM
TM
The Lost Worlds of Chayan Khoï - Puzzles