Suzuki Suzuki Now Page 1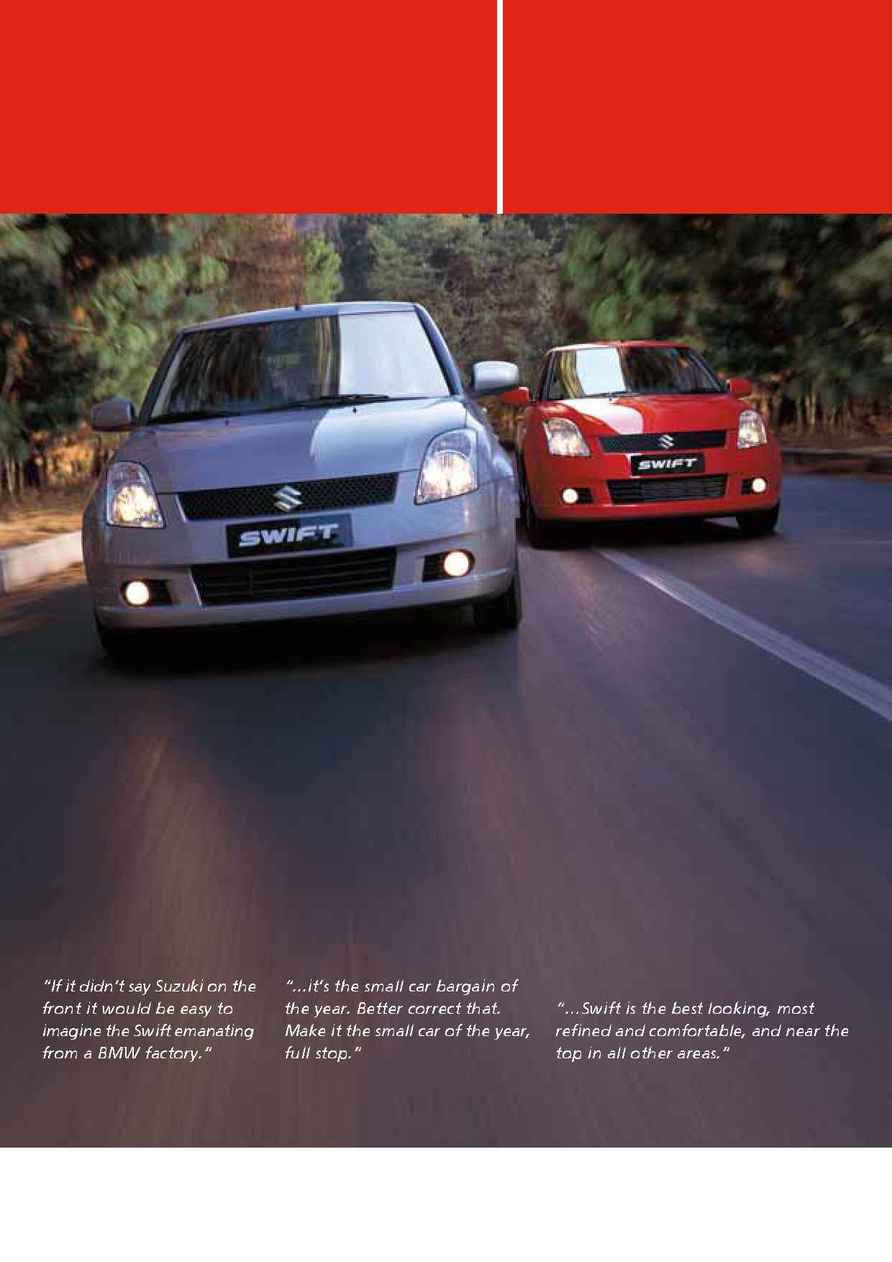 New Swift Wows
the Critics!
SEE INSIDE FOR THE FULL STORY PLUS...
THE GIRL'S DAY OUT · CAMERON BROWN'S
NEW XL-7 · SALES FIGURES UP · JIMNY GETS EXTREME MAKEOVER · NEW APV VAN
· R A L L Y N E W S · M O U N T A I N M O N S T E R · D E A L E R N E W S · A N D M O R E
"...Swift is the best looking, most
refined and comfortable, and near the
NZ Autocar ­ supermini test
comparison
"...it's the small car bargain of
the year. Better correct that.
Make it the small car of the year,
"If it didn't say Suzuki on the
front it would be easy to
imagine the Swift emanating