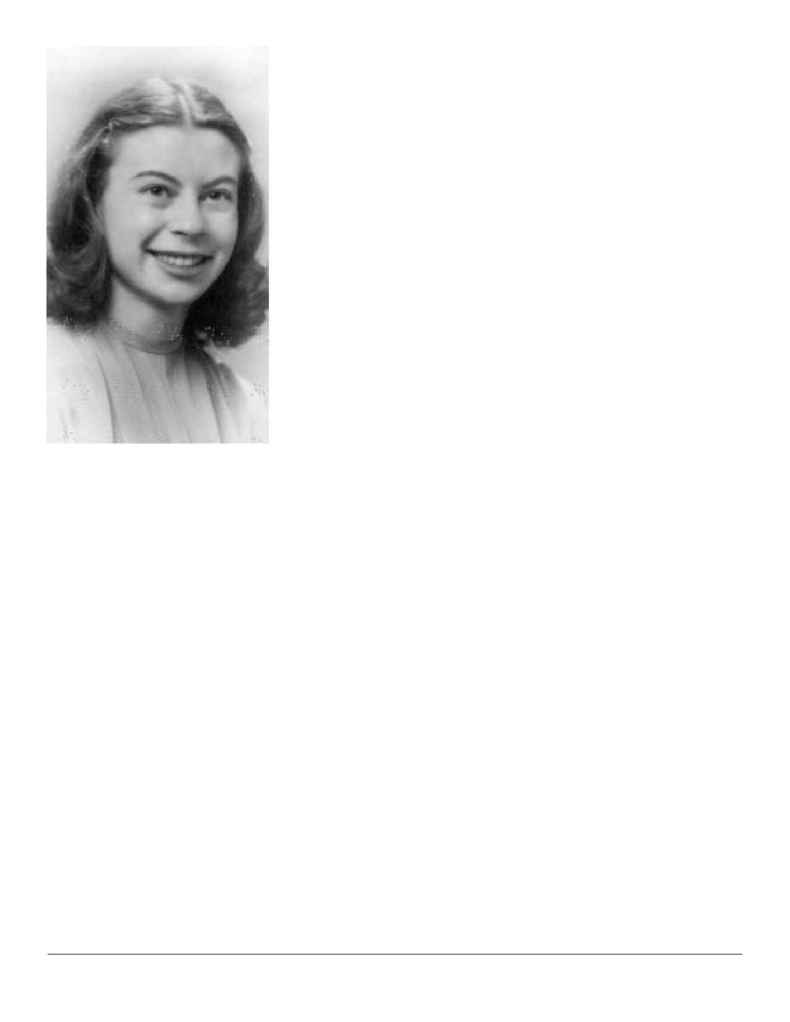 THE VOLUNTEER, December 2001 9
By James D. Fernández
ow much history, how much
sentiment, how much spirit, can
fit in a plain manila envelope?
When Jair Kessler, Associate
Director of NYU's Remarque Institute
for European Studies, recently learned
that the archives of the Abraham
Lincoln Brigade are now at the
Tamiment Library at NYU, she
recalled that her mother had left her a
set of letters that might be of interest
to the archive. It turns out that
Marjorie Polon--Jair's mother--as a
starry-eyed 14-year-old from New
York's upper west side, had somehow
become a pen pal--and purveyor of
fine tobacco--to a group of young
American volunteers who had gone to
fight fascism in the Spanish Civil War.
Though she rarely talked about this
episode in her life, Majorie had lov-
ingly saved the letters she received
from the boys on the front.
Jair and her sister inherited the
correspondence when their mother
died in 1977 and kept it until last
week. That's when Jair brought to
work a manila envelope labeled
"Marjorie -Spanish Civil War
Correspondence" and gave it to me,
asking me to donate the letters to the
Archives. I thanked Jair for the contri-
bution and chatted with her for a
while about her mom and the letters.
After Jair left my office, I thought I
would have another quick look at the
letters before walking the envelope
over to the library. I started reading,
and couldn't stop. Over the next day
and a half, instead of tending to the
urgent business of the imminent start
of a new academic year, I spent hours
carefully reading and transcribing the
letters, which had been written in
Spain between May and November of
1938. I don't know how to say this
without sounding trite, but I quickly
became consumed by the contents of
that manila envelope, drawn into its
world of history, sentiment and spirit.
A remarkably compelling cast of
characters emerges from this time cap-
sule. For starters, there's Harry
Hakam, apparently Marjorie's initial
contact in the Brigade. When I first
read Hakam's letters, I was tempted to
say that he writes like a Bogart imper-
sonator; it would probably be more
accurate--and less of an anachro-
nism--to suggest that Bogart and his
scriptwriters must have modeled the
actor's screen persona on men like
Hakam.
In any case, for some reason,
Hakam sent the young girl a list of 10
fellow brigadistas, suggesting that she
write to them: "Here you are, kid, 10
swell guys: they come no better. Send
them smokes and a photo. Tell them
funny stories and don't call them heroes.
A cigarette always was the best way of
starting a conversation and a correspon-
dence as well, so hop to it."
In this same note, next to each
comrade's name, Hakam offered a
cryptic thumbnail sketch: "Nat
Gross­a ladies man and how; David
Drummond--a real guy; Joe
Bianca­tough but tender; Jerome
Ferroggiana--the long of it; George
Kaye--Hollywood's contribution;
Mike Pappas­the Greeks got a word
for him; Larry Lusgarten­East Side;
Aaron Loppoff­call your chicks; Larry
Gayle--from director to first aid man;
Harry Hurst--a walking corpse."
In subsequent letters, Hakam is
often Bogart-gruff, telling the young
Marjorie not only whom she should
write to, but also what she should
write about. "Received your letter and
I don't like the poetry you wrote. I
would appreciate it much more if you
told me all about your love life, or
something about some dizzy dame in
your circles. What does your Maw
and Paw think of communists, espe-
cially those who go to Spain to fight
fascists? Is the rest of your brothers or
sisters (if any) on our side, or do you
live in a house divided as my family
is?" Hakam tells Marjorie that it's OK
with him for her to write to a Spanish
comrade. He also lets her know that
he'd like to receive a letter from one of
Marjorie's friends about whom she
had spoken in a letter: "Almost sounds
interesting enough to make me want to
meet the dame. So let her write, Marg,
for I got enough saved up in me to love
you both and then some."
In another letter, we see Hakam
trying to steer his young pen pal in an
attempt to improve his own standing
among his comrades: "My big friend
William (Mike) Bailey is kind of mad
because you sent his rival George
Kaye a letter and none to him. You
want to be careful because Mike is the
biggest guy in the battalion and
George is the shrimp. Anyway,
[Bailey] is my favorite over George so
I wish you would get busy and your-
self and a bunch of your pretty friends
to write to him. Don't forget to enclose
a few pictures and some cigarettes in
the same letter."
Marjorie's letters and their enclo-
sures--particularly photographs and
tobacco--obviously made the rounds
on the front lines. "In this part of the
Ten Swell Guys
and One Classy Dame