Abraham Lincoln Brigade Archives vol 1940 01 Page 10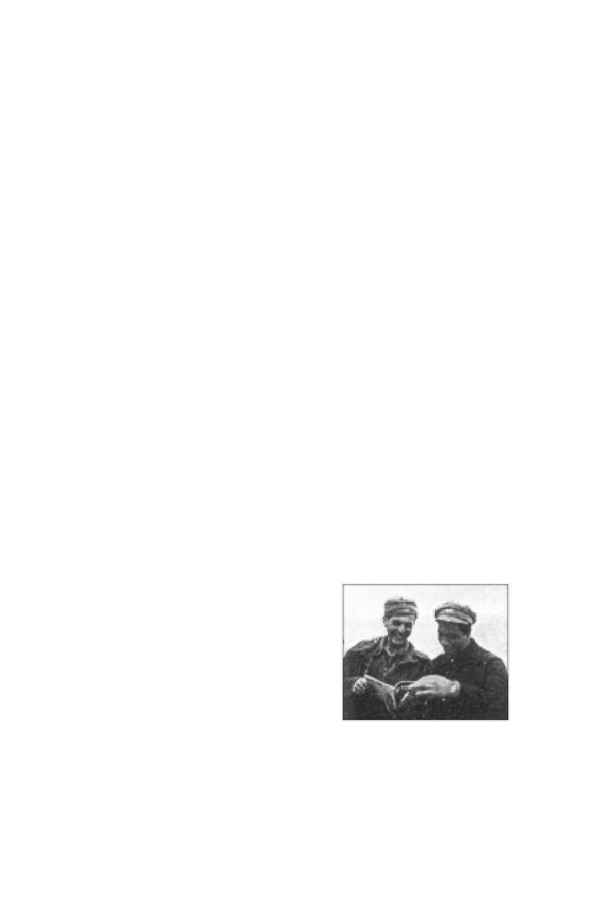 10
Help for the Spanish Refugees
It is my task to tell you of the present
conditions of the Spanish refugees, and to
explain what we cart do to help them now.
A few days before the present European
war started a solution to our problem of
our refugees in France was a possibility. It
seemed that we would have the
cooperation of the French authorities in
plans for absorption of the refugees into
French agriculture and industry.
But it was almost mere wishful thinking.
The beginning of the war marked for the
Spanish refugees perhaps even a greater
tragedy titan the exodus. Front that day
they received treatment comparable to
those first days when they were driven into
France.
The first news the Spanish refugees had
of the war (for they rarely received current
newspapers) was when everyone who had
blankets had to give them up to the
authorities on the claim that they would be
needed by the French. Even small rations
of food which had been stored were taken.
Women and children in homes, in old
convents, factories and disused building
were thrown out and sent to the horrible
camps in the south which had long ago
been closed because they were unfit for the
men. The excuse was that these colonies
would be needed for the French, but it wits
a way of showing the real feeling of the
French Government towards the refugees.
The blind had been given shelter in an old
castle, and they too were thrown out. For
weeks nobody knew where these people
were.
You know how the women and children
are being treated in France - how they are
being forced back to Spain. We have
almost come to accept as a normal thing
that the women and
children should return. The situation in
Spain can hardly be worse than the
treatment they get in France.
But we must see that those people who are
in danger of being killed when they are
forced back to Spain must he saved. There
are about 20,000 of these people still in
France. Of the 200,000 refugees, we
should concentrate at least on the 20,000
who we know face certain death.
We know how much it costs to get them to
South America, and other friendly
countries, where they are welcome.
Today, the United States is the one
country which can help us financially. We
can also ask President Roosevelt to urge
the South American countries to accept
Spanish refugees. We can charter ships - if
not American ships, then Belgian, Dutch or
Greek ships and transport the refugees to
the Americas.
Today, the British and French are trying
to appease Franco by turning over those
refugees who are the greatest danger to
Franco and the best assurance of a rebirth
of freedom in Spain. These are the people
General Franco wants. These are therefore
the very people we must save - those who
will rebuild a democratic Spain.
JOSE MARIA AND DORAN.