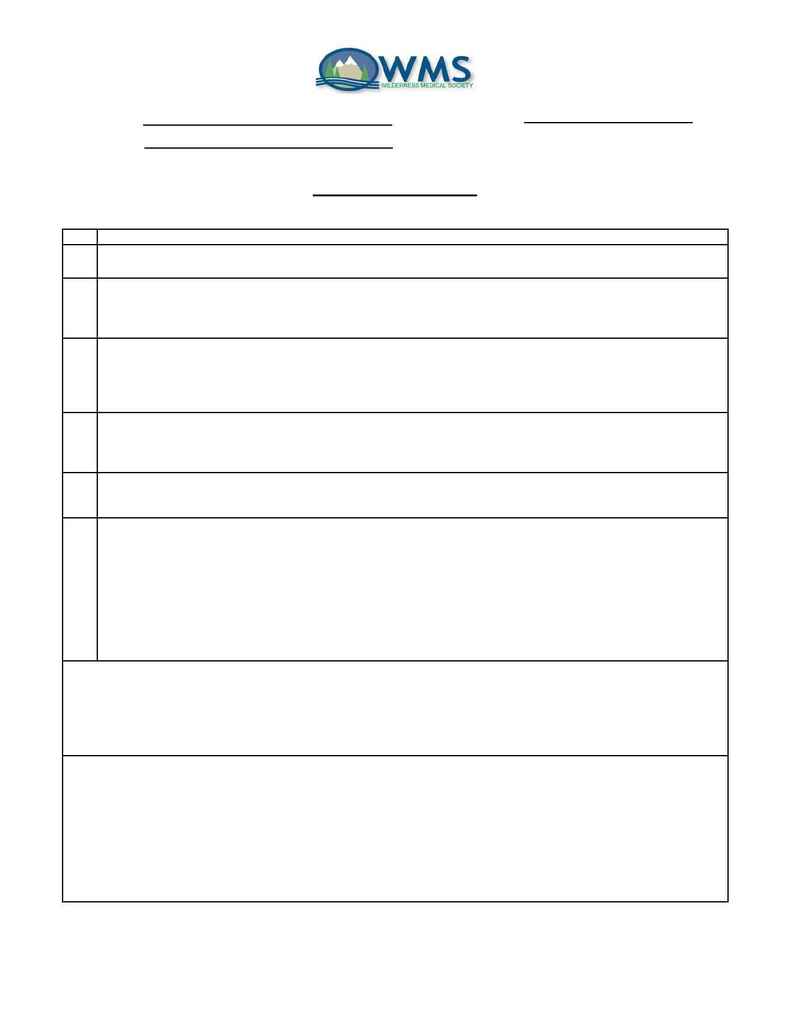 Institution: University of
Academic Year: 2004
Registration Checklist
Action Items:
Complete the SIG Information Form

Complete the Letter of Approval and have it signed by the Dean of Student Affairs or other appropriate
representative of your institution.


Complete the Student WMS SIG Member roster
or
Individual membership forms (one for each member).


Collect dues payments from each member. (Dues fees: $20, checks payable to: The Wilderness Medical
Society)


Complete the SIG annual questionnaire


All of the above documents and checks must be sent to the Wilderness Medical Society office at the
following address:

Wilderness Medical Society
5390 N. Academy Blvd Suite 310
Colorado Springs, CO 80918

Important Points:
· "Active" status is not attained until at least 5 dues-paying members are registered with the WMS office. Not
all members of an active SIG are required to pay dues to the WMS, but every SIG member is encouraged to
join the national society in order to receive all membership benefits ­ see SIG website for details.
· At least 6 weeks of processing time is required after receipt of your application
· Regardless of original registration date, the deadline for annual renewal remains 01 November of each year.
Instructions for these forms:
· These forms are provided in MS Word format, using the "Forms" toolbar. If you wish to modify them for own
use, please feel free to do so.
· You can enter your institution's name and academic year in the "Header" which will update this information on
all relevant pages.
· You can click on the grey shaded boxes for data entry. If you wish to turn off this feature, view the "Forms"
toolbar, and unlock the form using the padlock icon.
· If you are modifying the forms, save them under a different filename to avoid confusion and to be able to start
from scratch if the need arises.