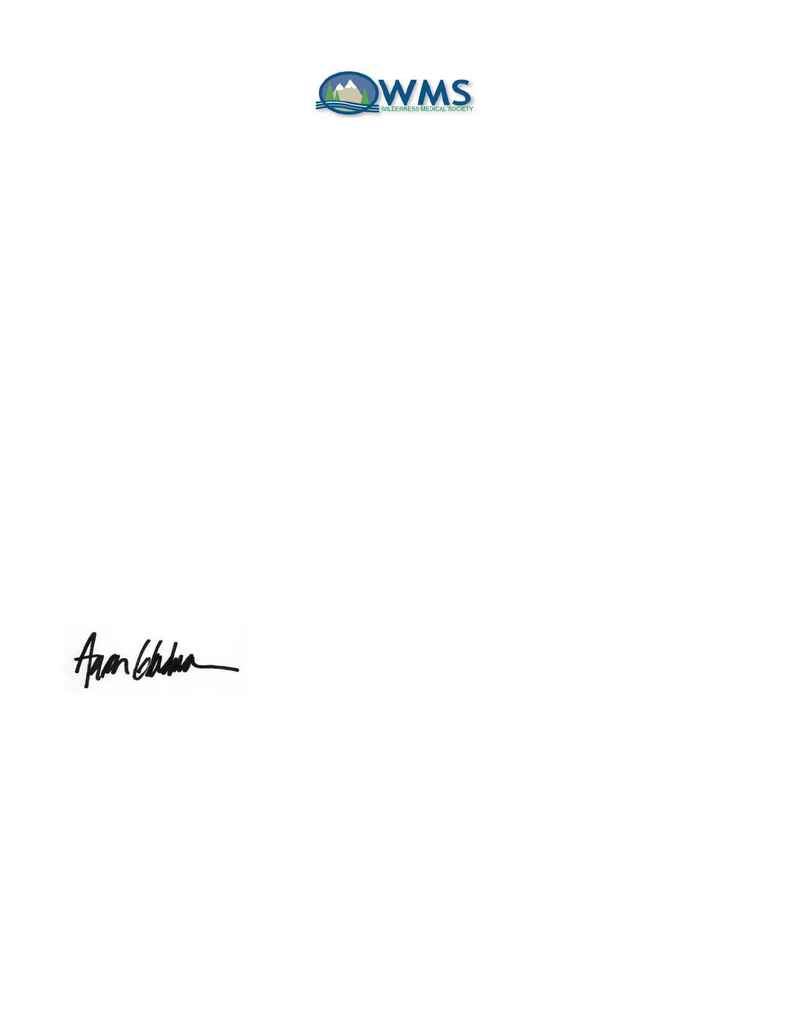 March, 2004

From: Wilderness Medical Society

Student Membership Office
3595 E. Fountain Blvd., Suite, A1
Colorado Springs, CO 80910

To: Dean of Student Affairs or appropriate authority

Re:
Letter of Approval for Wilderness Medical Society Student Interest Group
I am writing on behalf of medical students that wish to establish a student chapter of the Wilderness Medical
Society at your school. I am very happy to support this endeavor, and am proud to say that your school will be
joining a roster of over thirty medical schools in the US, Canada, and the UK that support WMS student interest
groups. These groups are very active in wilderness medicine education both among students and the community
at large, and usually have an active schedule of seminars and field trips to promote understanding and practice of
medicine in the outdoors.

The aim of the Wilderness Medical Society in supporting these groups is to promote interest and encourage
research in wilderness medicine topics, and to develop the future leaders of the WMS. Students are provided
access to resources and information about wilderness medicine on a national and international level, are given
significant discounts to WMS conferences, and are encouraged to contact and develop relationships with the
WMS leadership and faculty.

Endorsement of this letter indicates that your institution has approved the establishment of a Wilderness
Medical Society Student Interest Group. Such establishment is subject to the rules and provisions of your
institution for student organizations, including guidelines for membership, representation, use of services, financial
affairs and all other policies. This endorsement is valid for one year, or until the next WMS-Student Interest
Group registration/renewal deadline.

Thank you very much for your attention and support.



Sincerely,





Aaron Gladman
National Student Representative
WMS Board of Directors


___________________________
Title / Authority: ______________________________________
__________________________________________