Wilderness Medical Society weekend REG Page 1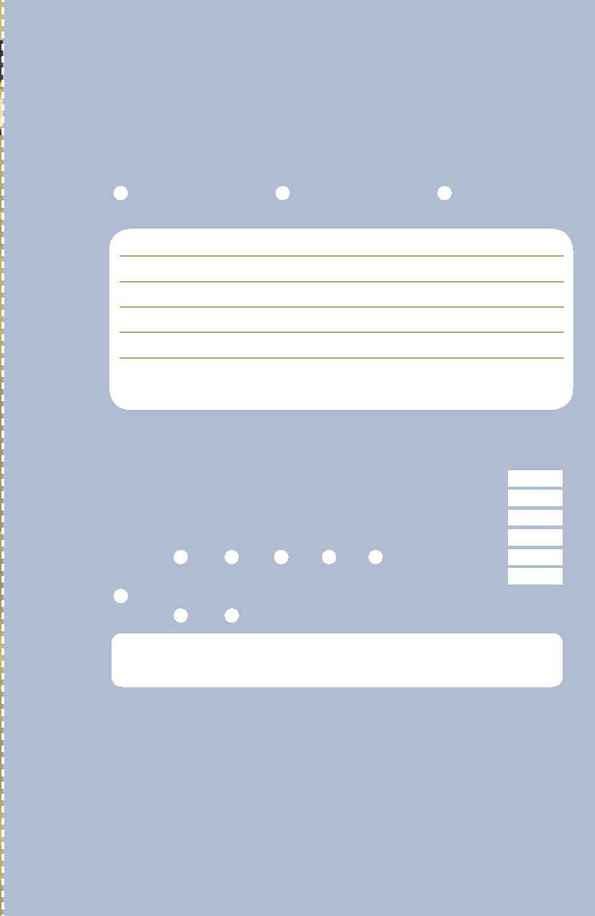 e
g
i
s
t
i
o
How to Register
Mail: WMS · 5390 N. Academy Blvd., Ste. 310 · Colorado Springs, CO 80918
please check one:
Providence, Sept. 17 ­ 19
Please print or type. Form may be photocopied.
S T A T E / P R O V I N C E
Special requirements you have: _________________________________________________
conference registration: $349
summary of payment
Conference Registration Fee
Early Bird Discount (register by August 2, 2004)
Team Discount (3 or more)
(20% discount if both apply)
Check enclosed. Make checks (payable in U.S. funds) payable to: Wilderness Medical Society
Account #___________-___________-___________-___________ Exp. Date:_____/_____
Signature: ______________________________________________
NOTE: If you must cancel your registration, a refund less $100 will be allowed if requested in
writing by August 13, 2004. We regret that refunds will not be allowed after that date.
Accreditation: The Wilderness Medical Society is accredited by the Accreditation Council for Continuing Medical Education
to sponsor continuing medical education for physicians.
The Wilderness Medical Society designates this education activity for a maximum of 19 hours in category 1 credit towards
the AMA Physician's Recognition Award. Each physician should claim only those hours of credit that he/she actually spent
in the educational activity.
Nurses: State nursing boards may accept category 1 credit. Please check with yours for the necessary steps.
Disclosure: Faculty members for the Wilderness and Travel Medicine for Primary Care Providers conference are expected to
disclose, at the beginning of their presentation(s), any economic or other personal interests that create, or may be perceived
as creating, a confl ict related to the material discussed. This policy is intended to make participants aware of the faculty's
interests, so they may form their own judgments about such material.
Wilderness and Travel Medicine
f o r P r i m a r y C a r e P r o v i d e r s