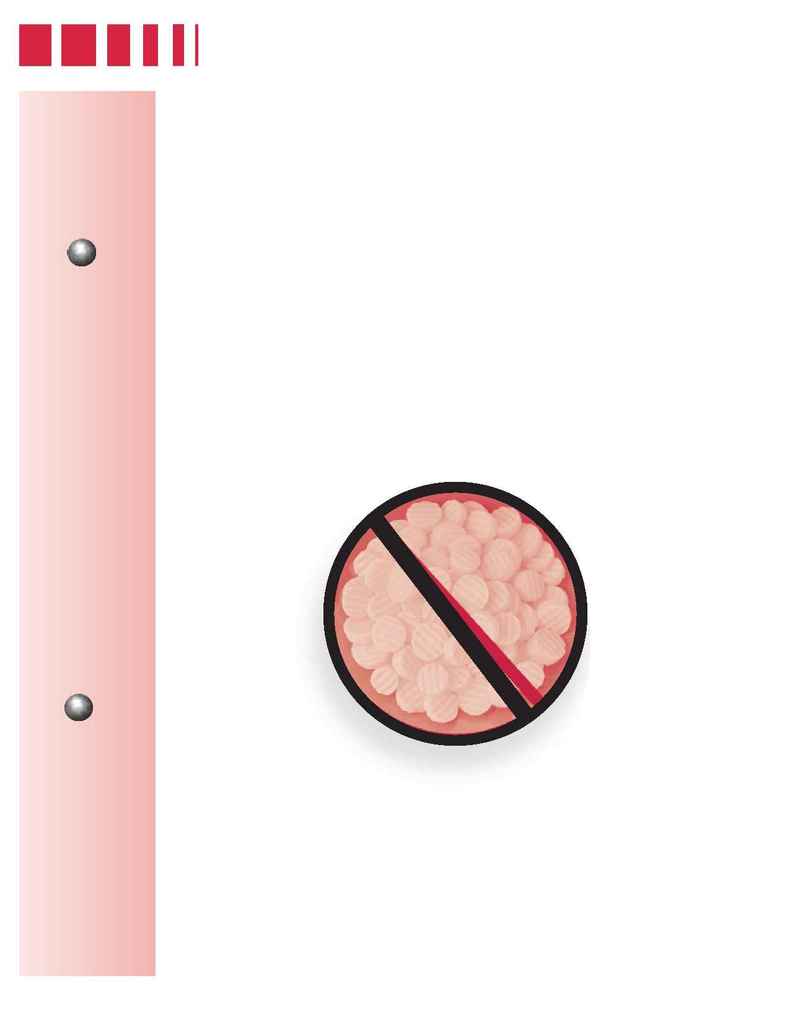 A
The Atkins diet
is potentially so
dangerous that the
Surgeon General
should probably
put a warning
on every book
Dr. Robert
Atkins sells.
Low-Fat Lies,
High-Fat Frauds"
2
Foods such as
pasta, rice, white
potatoes, carrots,
corn and watermelon
are prohibited.
Todays Fad Diets: Too Good to be True
ccording to the American Dietetic Association, weight
loss programs, pills and products are a $33 billion
industry. The Atkins' Diet, The Zone and Sugar
Busters are some of the most popular diets today.
The authors of many of these books claim to have
solved the weight loss problem. But with so many
diets available, which one should you choose?
Before you choose any weight loss program, read
what the experts have to say. They have the "skinny"
on the most popular diets available.
DR. ATKINS' NEW DIET REVOLUTION
How it works: This diet encourages consumers to
limit carbohydrates to 20 grams per day for the first
two weeks. Certain vegetables are limited and most
carbohydrates such as pasta, grains, cereals, etc.,
should be avoided. Protein is unrestricted, so you
can eat as much steak, eggs, bacon, chicken or fish
as you want. Dr. Atkins' book is based upon the the-
ory that excess carbohydrates prevent the
body from burning fat efficiently, thus
the reason for restricting carbohy-
drates and increasing protein.
Dr. Atkins was recently quoted
in a September 7 CNN story
as saying, "So it's not that it
(the eating plan) needs to be
low-calorie; as long as you
cut out the carbohydrate, the
weight loss is automatic."
The facts:
Environmental
Nutrition Newsletter notes that
although one may lose weight on the
diet, it does not come without a price ­
low energy and muscle breakdown. According to
the Mayo Clinic's Web site, most of the weight loss is
a result of water loss. Additionally, as a result of the
increase in protein, saturated fat and cholesterol
increase as well, both of which are capable of pro-
moting heart disease. And, there are still other
problems. Tufts University's School of Nutrition
Science and Policy identified this diet as providing
less than 60 percent of the Recommended Dietary
Allowance (RDA) for calcium. (RDAs are reference
values established by a board of experts to prevent
Americans from developing deficiencies due to inad-
equate consumption.) Dr. Kevin Vigilante, a public
health specialist, and Dr. Mary Flynn, a nutritionist, both of
whom are with Brown University, have written a new book called
"Low-Fat Lies, High-Fat Frauds." In the book they write, "The
Atkins diet is potentially so dangerous that the Surgeon General
should probably put a warning on every book Dr. Robert Atkins
sells. The diet's only salvation is that people can't tolerate it for
very long ­ not long enough for the increase in the risk of heart
disease or cancer that long-term use of such a diet could bring."
THE ZONE
How it works: This diet is very similar to Dr. Atkins' diet. Both
are classified by health professionals as "high protein diets."
Author Barry Spears also encourages consumers to increase pro-
tein and decrease carbohydrates as a means of losing weight, as
well as bettering athletic performance. Dr. Spears bases his diet
on the theory that carbohydrates cause insulin levels to rise and
increased production of insulin causes obesity. However, this diet
does not restrict carbohydrates as severely as Dr. Atkins' plan.
The facts: Although this book has topped
The
New York Times best sellers list, profes-
sional organizations disagree with the
claims. The American College of
Sports Medicine, the American
Dietetic Association, the Women's
Sports Foundation, and the
Cooper Institute for Aerobics
Research have stated that "high-
protein plans are neither the
answer for weight loss nor for
athletic performance and can
cause harm." They also point out
that this diet is "inadequate in some
major nutrients, particularly carbohy-
drates." While high protein diets usually
encourage 30 percent of calories from protein, 30
percent from fat and 40 percent from carbohydrates, most
health professionals and health organizations advocate that car-
bohydrates should make up approximately 55 to 65 percent of
the calories in the diet. Protein should make up 10 to 15 per-
cent. Although some people do lose weight on the diet, it is usu-
ally due to the decrease in calories, not the increase in protein.
The Mayo Clinic found that The Zone's "recommended diet" is
approximately 850 calories. However, the American Dietetic
Association recommends that persons trying to lose weight
should not dip below a 1,200-calorie-a-day level.
(continued on page 5)