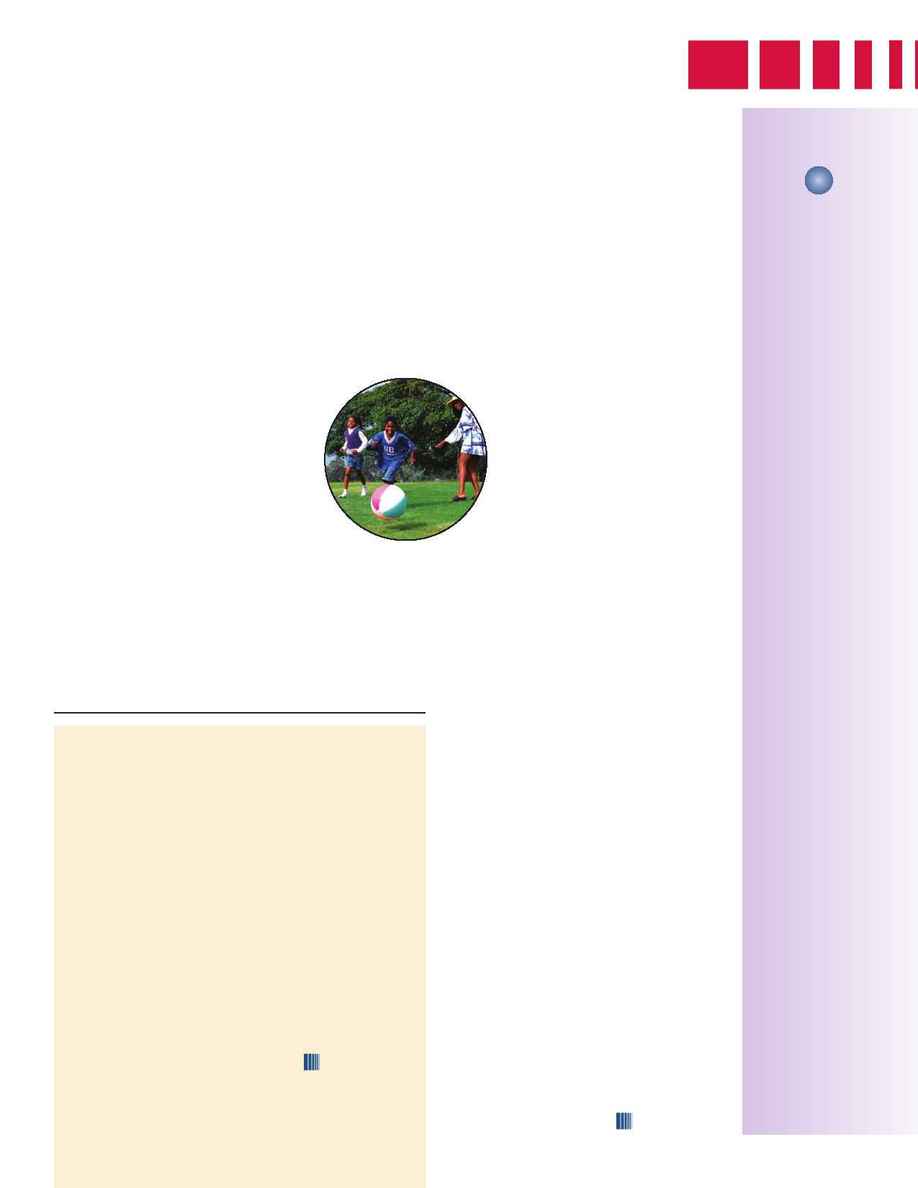 FDA has yet to define any terms regarding the amount of
carbohydrates in foods and beverages. However, the agency
has received petitions asking FDA to define certain terms
such as "low carbohydrate," "reduced carbohydrate" and
"carbohydrate free." The FDA has said that it plans to initiate
rulemaking proceedings regarding the nutrient content
claims for carbohydrate. The agency has also stated it plans
to provide guidance to food manufacturers on the use of
the term "net" and similar terms in relation to the food's
carbohydrate content.
For more information on polyols, including
downloadable brochures and a PowerPoint presentation
(designed specifically for health professionals)
visit www.caloriecontrol.org/redcal.html and
www.caloriecontrol.org/ polyolpres.html.
Warshaw, Hope. FAQs About Polyols. Today's Dietitian. April 2004. Vol. 6. No. 4.
(continued from page 2)
Q&A on Childhood Obesity with William Dietz, M.D., Ph.D
Commentary: What advice do you have for parents of overweight
and/or obese children?
Dr. Dietz: First, parents should consult their child's medical
provider to determine if their child is overweight and to ensure
that the parent's concerns are valid. If a child does need to
lose weight, parents can help their children make
dietary modifications to reduce calories. Parents
should look for ways to provide greater volume
from foods while reducing calories. For exam-
ple, food volume can be increased by encour-
aging children to eat fruits, vegetables, soups
or a salad to begin a meal. These foods tend to
be lower in calorie and higher in volume, which
helps them to feel more full. Parents can also help
their children choose water or a diet beverage in place
of a full-calorie beverage.
It's also important for children to be physically active and this
includes more enjoyable playtime. Parents should also decrease
the amount of TV their children watch. Children are prone to eat
while watching TV and parents should discourage this.
Commentary: Are low-carbohydrate diets appropriate for children?
Dr. Dietz: No. Low-carbohydrate and other
crash diets are not appropriate for children.
Commentary: What steps can parents take in
preventing their children from becoming over-
weight?
Dr. Dietz: The same steps that parents
use to help a child reduce his or her
weight can also be applied to preven-
tion. Parents can help their children
choose foods that are lower in calories
but still provide volume. Again, choosing
fruits and vegetables is important. Another
example includes choosing a lower-calorie
yogurt over the full-calorie yogurt. The child still
receives the same amount of nutrients but with
fewer calories. Parents should be in charge of
what their children are eating and make healthy
options available.
Commentary: Which factors contribute to
childhood obesity?
Dr. Dietz: There are numerous factors but too
much TV watching and a decrease in physical
activity can play a role. There is also some
evidence pointing to a decrease in the
consumption of fruits and vegetables by
children as well as an increase in portion sizes.
Commentary: Do you think the trend of
increasing numbers of overweight/obese
children will continue?
Dr. Dietz: The visibility of childhood obesity
has definitely increased and that's the first step
to change. We are just now starting to respond to
the problem and our response is in the initial
phase. However, people must recognize that
there is a problem before change occurs. The
public is now more aware of obesity, but it is not
yet clear that increased awareness has led to
increased concern or action.
William Dietz, Director of the Center for Disease Control
and Prevention's (CDC) Division of Nutrition and Physical Activity
recently spoke with Commentary about childhood obesity, how to prevent children from becoming overweight and what
parents can do to help their children. Read on for Dr. Dietz's comments.
"The visibility of
childhood obesi-
ty has definitely
increased and
that's the first
step to change.
We are just now
starting to
respond to the
problem and our
response is in
the initial phase.
However, people
must recognize
that there is a
problem before
change occurs.
The public is now
more aware of
obesity, but it is
not yet clear that
increased
awareness has
led to increased
concern or
action."
-- Dr. William Dietz,
Director of the CDC's
Division of Nutrition
and Physical Activity