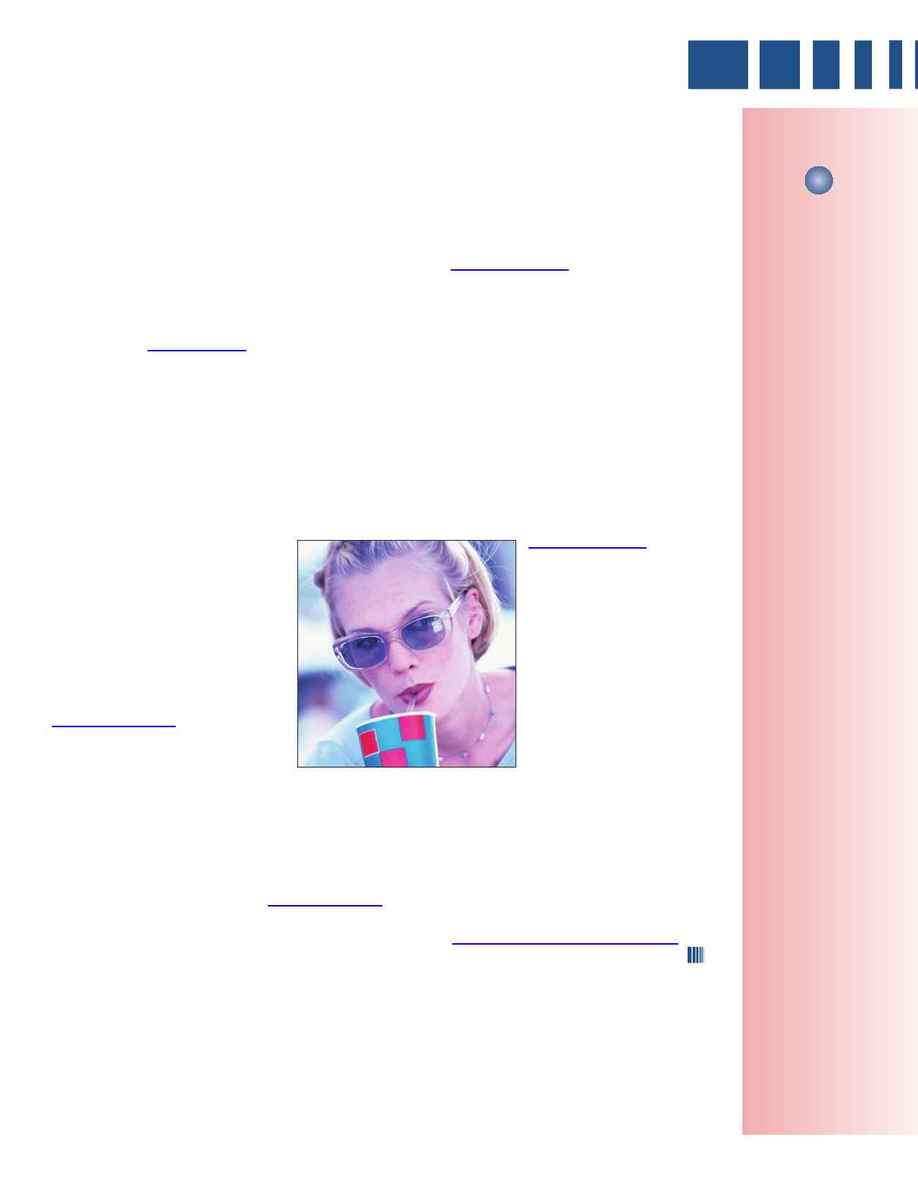 Low-Calorie Sweetener Update
Below is a recent update on the various low-calorie sweeteners. The past year has been "sweet" for these products.
Acesulfame Potassium: Acesulfame Potassium has received a
general use approval (meaning it can now be used as a general-
purpose sweetener and flavor enhancer in food, not including
meat and poultry) according to the Food and Drug Administration
(FDA). Acesulfame K has been used for many years in thousands
of foods and beverages in approximately 90 countries. For more
information visit www.sunett.com.
Aspartame: Although many people may have heard the Internet
and email rumors that aspartame causes everything from lupus
to multiple sclerosis, there is no validity to this information. An
extensive review by the American Dietetic Association (ADA) and
published as part of their position statement on nutritive and
non-nutritive sweeteners is the most recent re-confirmation of
aspartame's safety. The paper notes that available evidence
suggests that consumption of aspartame
by normal humans is safe and is not
associated with serious adverse health
effects. Additionally the paper adds, "A
comprehensive review of the safety of
aspartame has recently been published.
The review covers previous publications
as well as new information that support
the safety of aspartame as a food addi-
tive..." For more information visit
www.aspartame.org.
Neotame: Neotame is a relative new-
comer on the low-calorie sweetener scene. The FDA approved the
use of neotame as a general-purpose sweetener in July 2002.
Neotame is 7,000-13,000 times sweeter than sugar and has a
clean, sweet taste like sucrose and unique flavor enhancement
properties. Neotame is being used in hundreds of products globally
and is generally used in combination with other low-calorie
sweeteners. For more information visit www.neotame.com.
Saccharin: Effective June 16, 2004, the Alcohol and Tobacco Tax
and Trade Bureau has removed the requirement for bottlers of
wine, distilled spirits, and malt beverages to display a warning on
products containing saccharin. This reflects the National Toxicology
Program's revised findings about saccharin and the removal of
the statutory requirement for any warning. Another sweet mile
marker for saccharin -- the trademark for Sweet'N Low's (the
brand name tabletop sweetener for saccharin) treble clef and staff
logo was the one-millionth trademark issued in
the United States. For more information visit
www.saccharin.org.
Sucralose: Tate & Lyle became the sole manu-
facturer of sucralose in an agreement with
McNeil Nutritionals, completed April 2004.
Tate & Lyle is now responsible for the ingredient
sales of sucralose to food and beverage manu-
facturers while McNeil Nutritionals continues to
be responsible for the Splenda
sweetener in retail and foodservice. Tate & Lyle
also announced a $30 million expansion of its
sucralose plant in McIntosh, Alabama. The
expansion is expected to be complete by 2006.
For more information visit
www.sucralose.com.
Stevia: The Joint FAO/WHO
Expert Committee on Food
Additives (JECFA) met in Geneva,
Switzerland from June 8-17, 2004,
to evaluate various food additives.
At the meeting, JECFA approved a
temporary 2 mg/kg of body weight
Acceptable Daily Intake (ADI)
for steviol glycosides. However,
JECFA has asked that additional
information regarding the pharmacological
effects in humans be provided by 2007. In
order for the temporary designation to be
removed, further analytical data on steviol
glycosides is also required. Stevia is not
currently approved as a low-calorie sweetener
in the U.S., and may only be sold as a dietary
supplement. For more information visit
www.caloriecontrol.org/stevioside.html.
Joint FAO/WHO Expert Committee on Food Additives, Sixty-third
meeting, Geneva, 8-17 June 2004, Summary and Conclusions,
ftp://ftp.fao.org/es/esn/jecfa/jecfa63_summary.pdf
"Nonnutritive
sweeteners
added to the diet
have been shown
to promote
modest loss
of weight and,
within a multi-
disciplinary
weight-control
program, may
facilitate
long-term
maintenance
of reduction in
body weight."
--American Dietetic
Association Position
Paper on Nutritive and
Nonnutrive Sweeteners