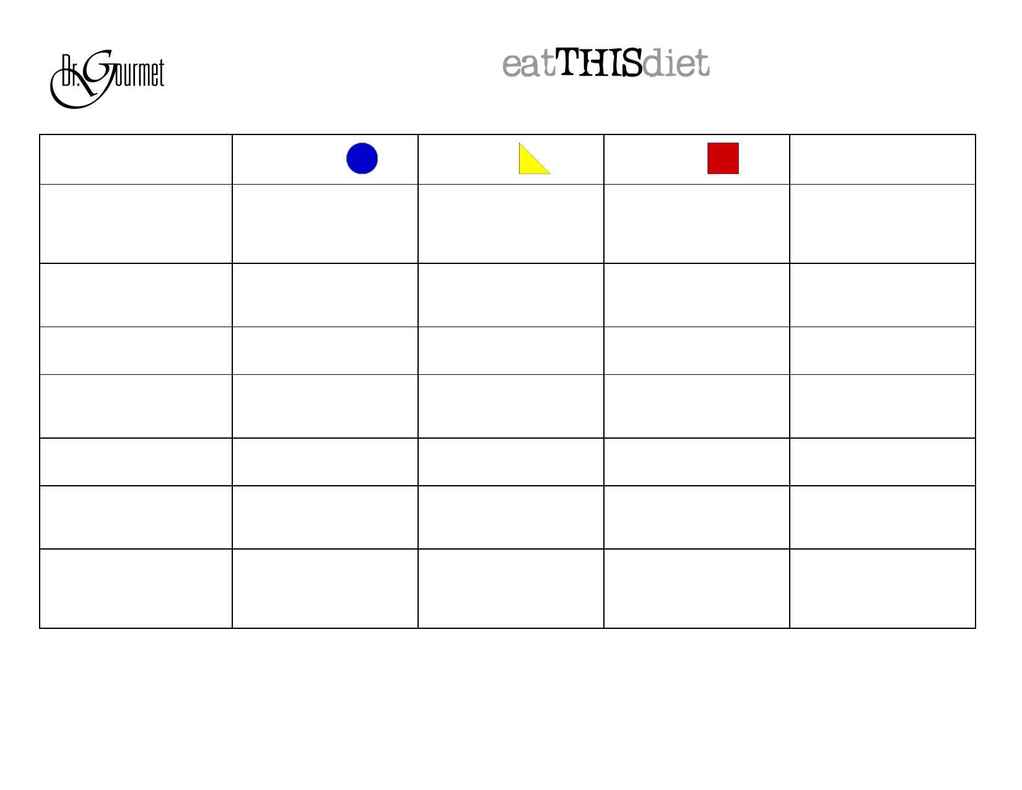 2006 Timothy S. Harlan, M.D. All rights reserved. | www.drgourmet.com/warfarin/eatthisdiet/
Week Two
Breakfast
Lunch
Dinner
To Do
Sunday
Blueberry Buttermilk
Pancakes with 1 Tbsp.
Take Control Spread Light
and 1 Tbsp. Maple Syrup,
1 Oz. 2% Swiss Cheese
with 1/2 of the cognac
and mushrooms on 1 slice
whole grain bread
Monday
with 1 ounce whole wheat
roll spread with Roasted
Garlic, Fruit
Tuesday
Cereal with 1/2 cup 1%
milk, Fruit
1/2 serving Butternut
Squash Risotto, Fruit
Seared Tuna with Sake-
Wasabi Sauce, Purple
Sticky Rice
Do not use the Green
Onions in the Tuna recipe.
Wednesday
1 serving Eggplant Soup
with 1 ounce whole wheat
roll spread with Roasted
Garlic, Fruit
Sea Bass with White
Beans and Tomato
Thursday
whole wheat roll with 1
ounce cheese, Fruit
Friday
Bagel with 1 ounce Low-
fat cream cheese, Fruit
1 serving Eggplant Soup
with 1 ounce whole wheat
roll spread with Roasted
Garlic, Fruit
Oven Fried Fish, French
Fries, Cocktail Sauce,
Fruit
Make a half of a recipe of
the French Fries
Saturday
Cereal with 1/2 cup 1%
milk, Fruit
2 ounces Pasta with
Tomato Sauce 1/2 ounce
Parmigiano-Reggiano,
Herbed Zucchini (1/2
recipe)
Make the Tomato Sauce,
puree the leftover sauce