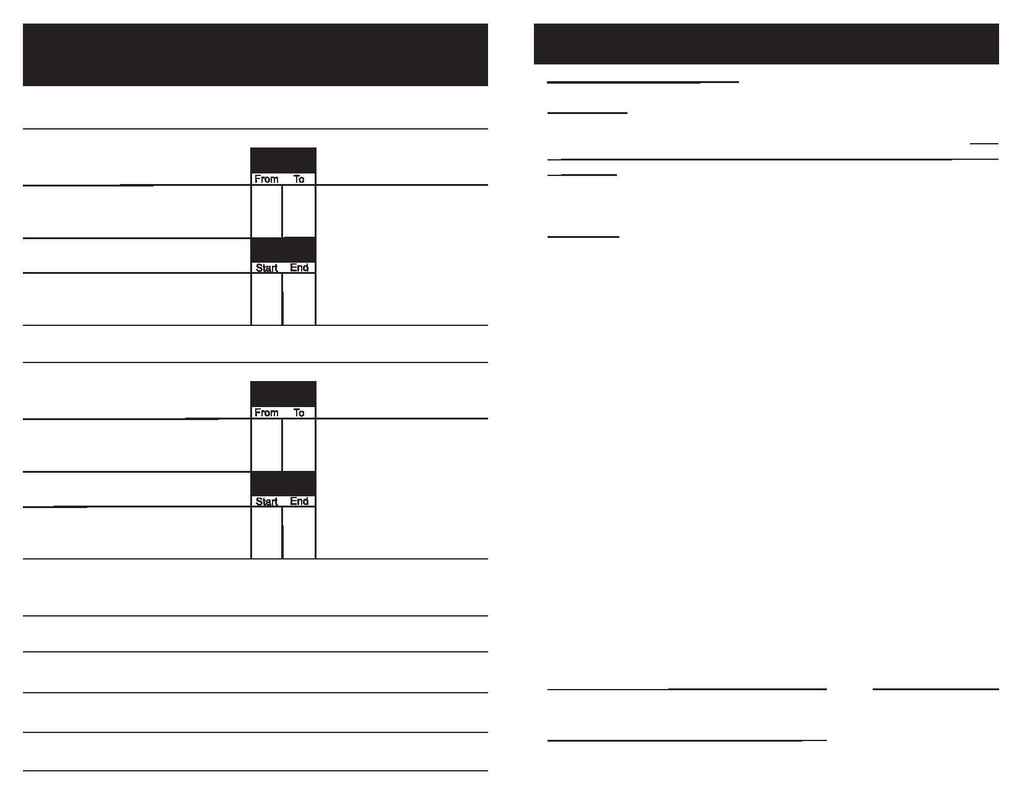 ARBITRATION AGREEMENT
Background: Sticky Fingers uses the American Arbitration Association to ad-
minister any work disputes that result in arbitration. The AAA, as it is called, is a
not-for-profit, public service organization that has been around since 1926. Over
4,000,000 workers are now covered by dispute resolution plans administered
by the AAA. The AAA is the gold standard in fair, equitable and swift dispute
resolution procedures, and we are proud to be among employers who rely on
the AAA.
Agreement: As a condition of my application, I agree that any claims that I
might bring, including those alleging discrimination; harassment; unlawful wage/
hour practices; wrongful demotion or termination; and/or breach of contract
arising during my employment (if I am offered and accept employment) will be
presented to a neutral arbitrator for final and binding decision under the AAA's
National Rules for the Resolution of Employment Disputes within one year of the
date the dispute first arose. Sticky Fingers will pay all costs other than a $125
filing fee that I would pay to begin the arbitration process.
Nothing in this agreement affects my right to an investigation by the Equal Em-
ployment Opportunity Commission (or an appropriate state agency), my right of
access to the National Labor Relations Board, or judicial review of a decision
issued by a state or federal agency after an administrative hearing involving my
application or employment.
I also agree that if a court or arbitrator declares that any part of this Agreement
is unenforceable, that declaration will not affect the validity of the remainder of
the Agreement.
THIS AGREEMENT IS A WAIVER OF ALL RIGHTS TO CIVIL COURT AC-
TIONS FOR CLAIMS ALLEGING DISCRIMINATION; HARASSMENT; UN-
LAWFUL WAGE OR HOUR PRACTICES; UNLAWFUL TERMINATION OR
DEMOTION; OR BREACH OF AN EMPLOYMENT CONTRACT. ONLY THE
ARBITRATOR, AND NOT A JUDGE OR JURY, WILL DECIDE THE CLAIM OR
DISPUTE.
This contains the entire agreement between Sticky Fingers and me concerning
dispute resolution; there are no other agreements either oral or written.
Signature (parent/guardian's signature needed if applicant is under the age of 18)
Employment Experience & Education
Start with your present or most recent employer
High School/GED/College/Other: