Versa Systems Brochure ABC Page 2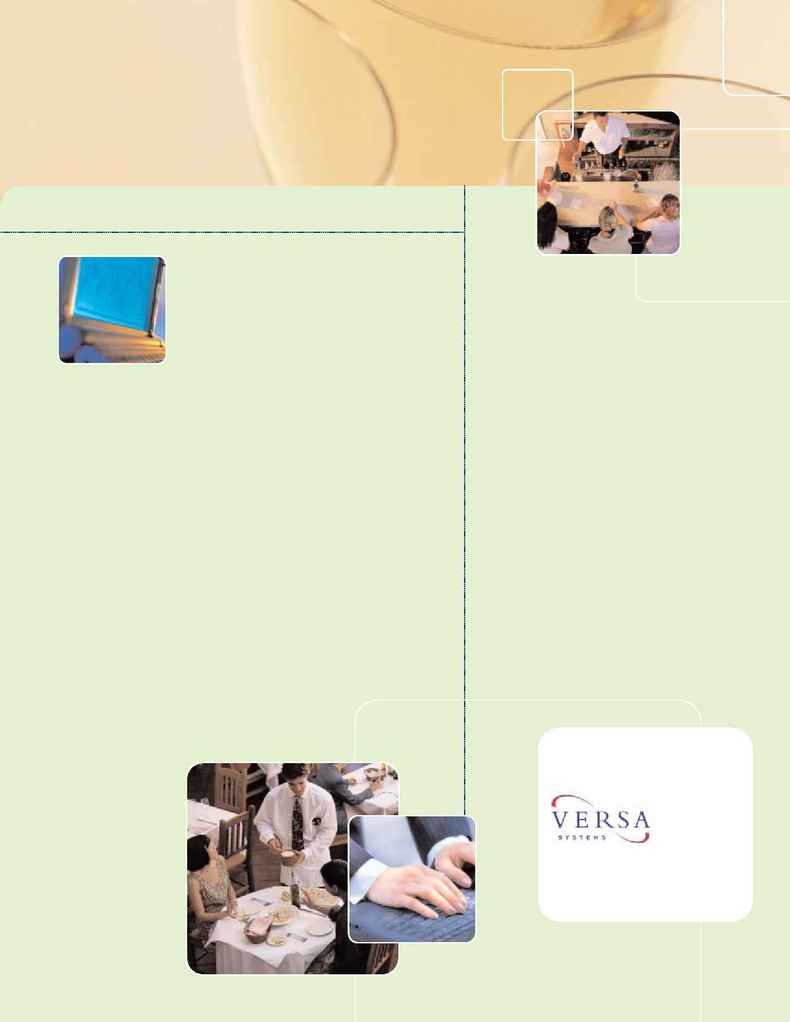 For additional information, or to request
a demonstration, please contact us:
Email: sales@versasys.com
Web: www.versasys.com
is an end-to-end solution
Fast to Benefits
The Versa team is comprised of highly skilled
subject matter experts who understand the
business of alcohol regulation. You don't
need to waste time teaching us your business.
And we can get you up and running quickly
by converting all of your existing data. We
understand the importance and complexity
of data conversion and bring the tools
and experience gained from many previous
successful conversions of millions of records
for thousands of license types.
automates low priority, time
intensive business processes allowing agencies
to improve productivity and effectiveness
by deploying resources to more highly
valued activities; in other words, we help
you regulate better.
and reduces costs. The solution consists of
LicenseEase, Versa's market leading proven
rules-based regulatory solution with fully
integrated licensing, inspection and enforcement
functions, and eGateway, our highly config-
urable enterprise licensing portal. Join the
growing community of ABC clients already
benefiting from LicenseEase ABC
About Versa
Versa Systems has been a leader of regulatory
automation systems since 1991. The company
is recognized in the marketplace as the highest
quality provider of commercial enterprise
licensing systems, saving agencies time and
money while providing better customer service.