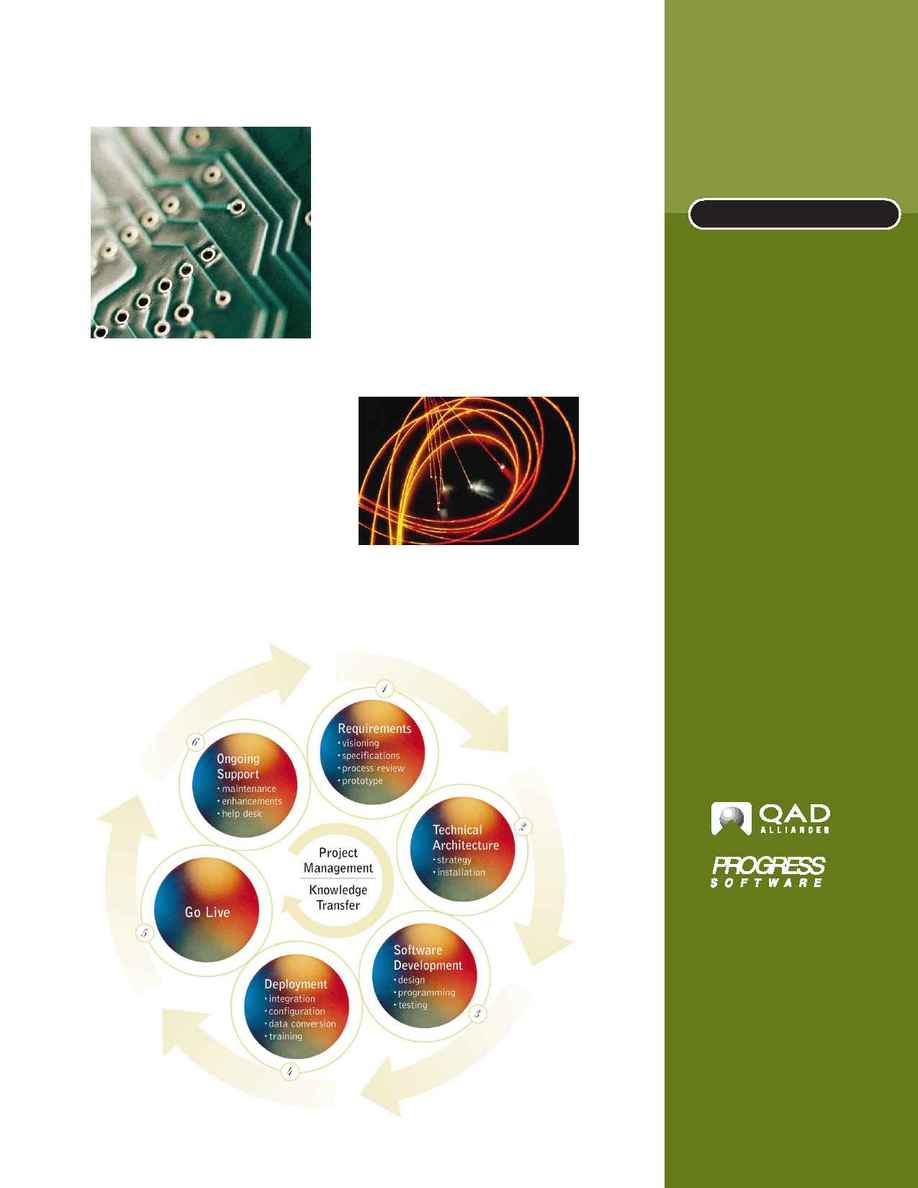 As an end-to-end solutions partner,
Versa removes the confusion of multiple
vendor management. Our professionals
can deliver all the detailed tasks of
implementation -- from requirements
visioning, architecture and development
through to deployment and go live.
Our expertise, coupled with proven
methodology and conversion tools,
reduces implementation effort.
The operational effectiveness you require
is delivered through rigorous knowledge
transfer. And, as you go forward, Versa
professionals are there to provide support.
If your implementation strategy requires
custom development and integration
services, Versa Systems has the expertise
you need.
We also support complementary QAD
solutions such as Qwizard and Decision
Support.
QAD
Implementation
T E C H N O L O G I E S
All trademarks are the property of their
respective holders.
A P P L I C A T I O N S O F T W A R E
E - C O M M E R C E T O O L S
D A T A B A S E S
P R O G R A M M I N G L A N G U A G E S
O P E R A T I N G S Y S T E M S
H A R D W A R E
· Server: HP, IBM, DEC & others
· Desktop: all major brands
VERSA Systems
Offices: Chicago & Toronto
1-888-232-0224