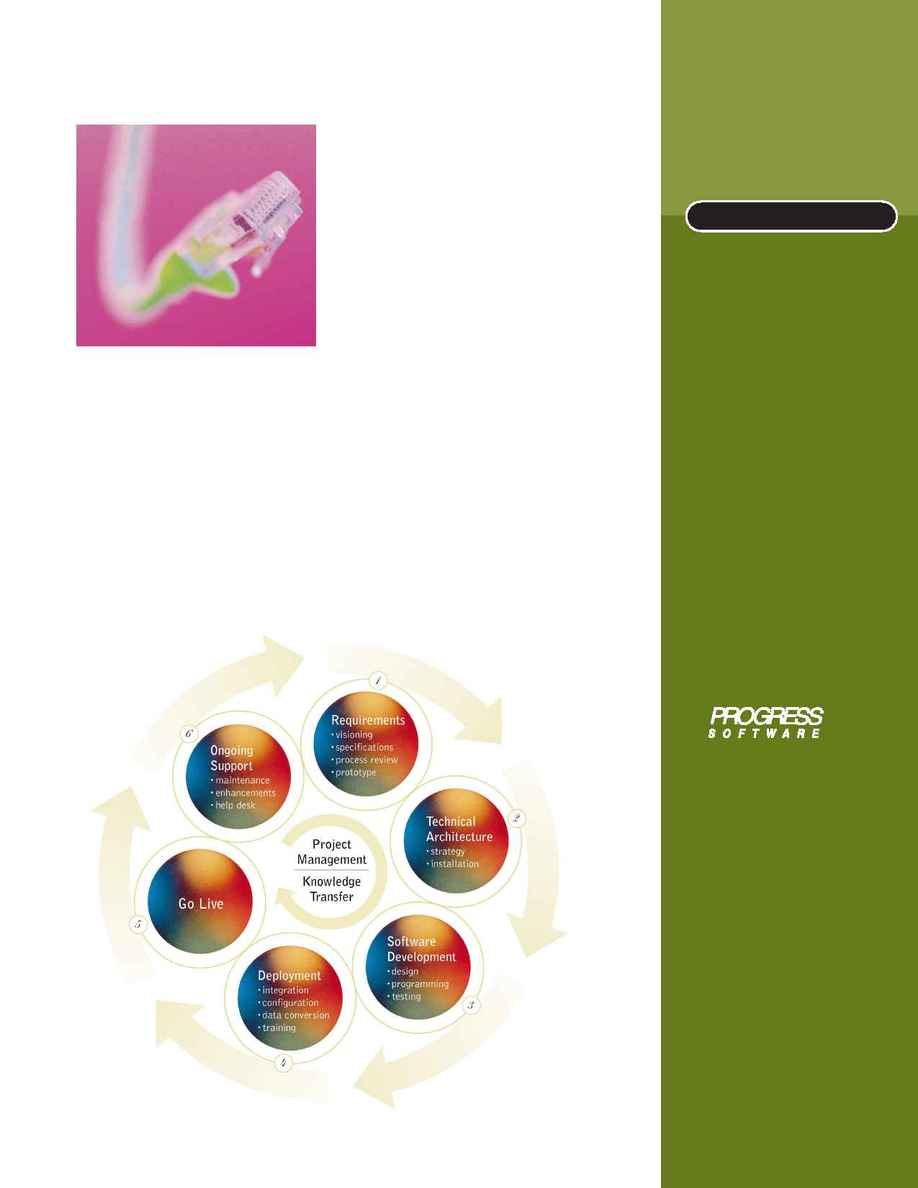 Versa is results-accountable to our customers;
we stand behind our work.
As an end-to-end solutions developer, Versa
removes the confusion and risk of multiple
vendor management. Our Progress
development team delivers a comprehensive
solution -- from specifications, pilot,
programming, integration and data
conversion through to training and go live.
Versa expertise also reduces development
effort. Our developers have access to best
practices acquired over many years of
successful Progress development for our
clients and through our active, ongoing
relationship with Progress Software
Corporation.
As your custom application is implemented,
you gain operational effectiveness through
rigorous knowledge transfer. And, as you
go forward, Versa professionals are there to
provide support.
Require a training program for your new
Progress-based business solution? Our
training and development professionals
can accommodate you at our Technology
Education Center. We are the only licensed
Progress Software Training Partner in North
America. Or, we can deliver training at your site.
Progress
Development
T E C H N O L O G I E S
All trademarks are the property of their
respective holders.
A P P L I C A T I O N S O F T W A R E
H A R D W A R E
· Server: HP, IBM, DEC & others
· Desktop: all major brands
D A T A B A S E S
P R O G R A M M I N G T O O L S
O P E R A T I N G S Y S T E M S
VERSA Systems
Offices: Chicago & Toronto
1-888-232-0224