Versa Systems v1 licenseease Page 3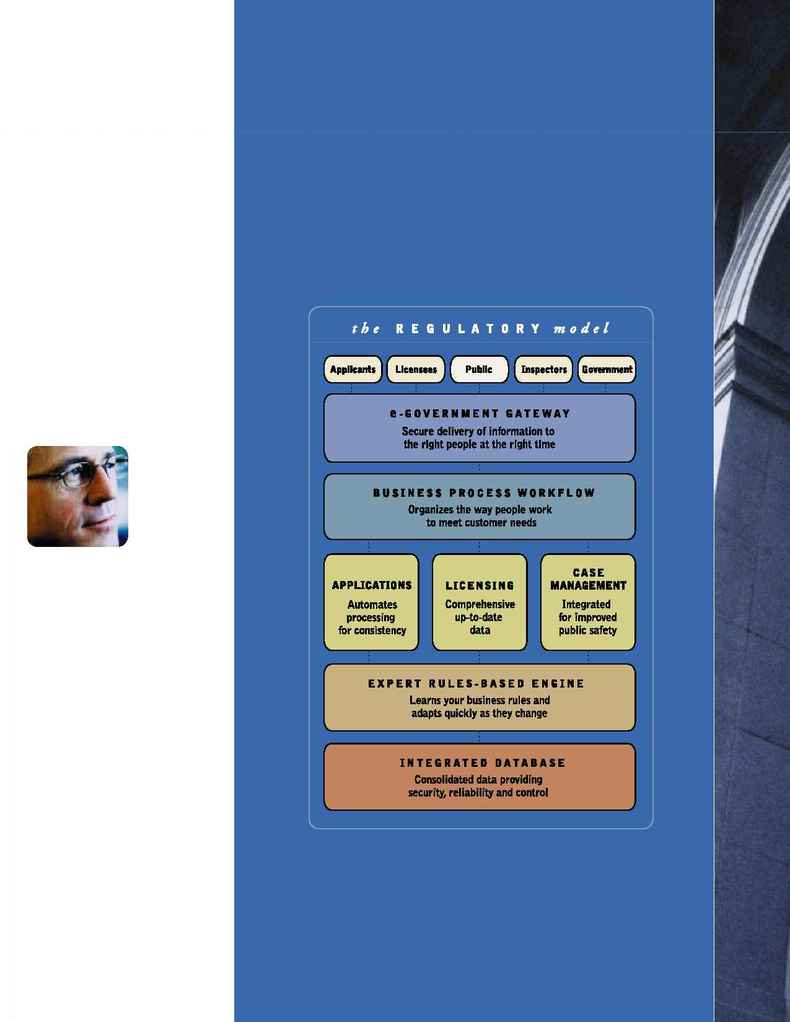 LicenseEase is a fully developed widely deployed
commercial system delivering superior results for
leading government agencies. The success of the
system comes from its state-of-the-art architecture
and revolutionary rules-based expert system.
Citizens today demand more
access, more service and more
choice. LicenseEase delivers one
stop shopping directly to citizens,
applicants, license holders and
businesses.
LicenseEase places governments
in the forefront of using advanced
technology to deliver real value
to customers.