Suzuki 2005 miscellaneous Page 1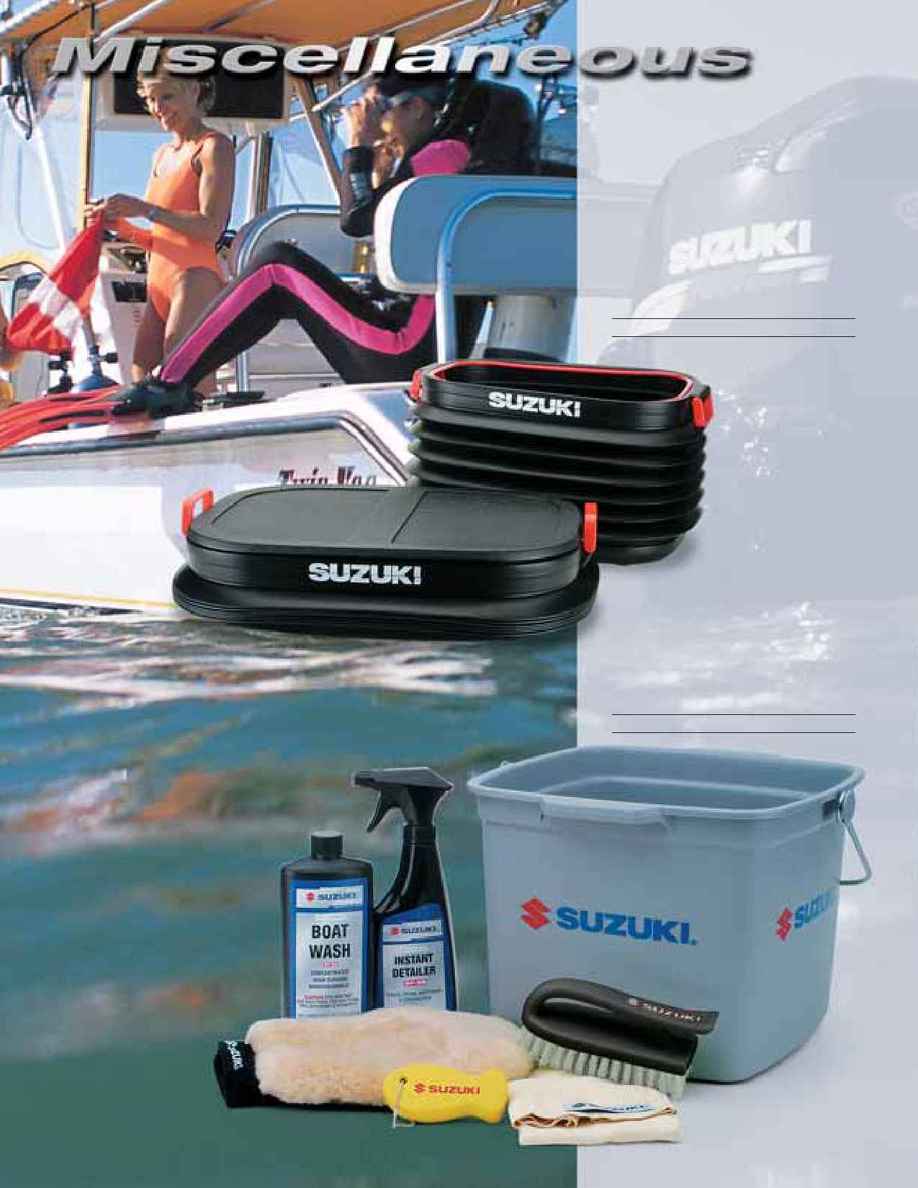 Suzuki Boat Care Kit
This is a great item to have for care of boat, trailer
and tow vehicle. The kit includes bucket, boat
wash, brush, leather chamois, instant detailer and
key fob. It is just the thing to keep everything in
top boating shape.
Storage Caddy
The Storage Caddy is great way to carry your
drinks, tackle, safety items and other things you
take on a boating or fishing trip.