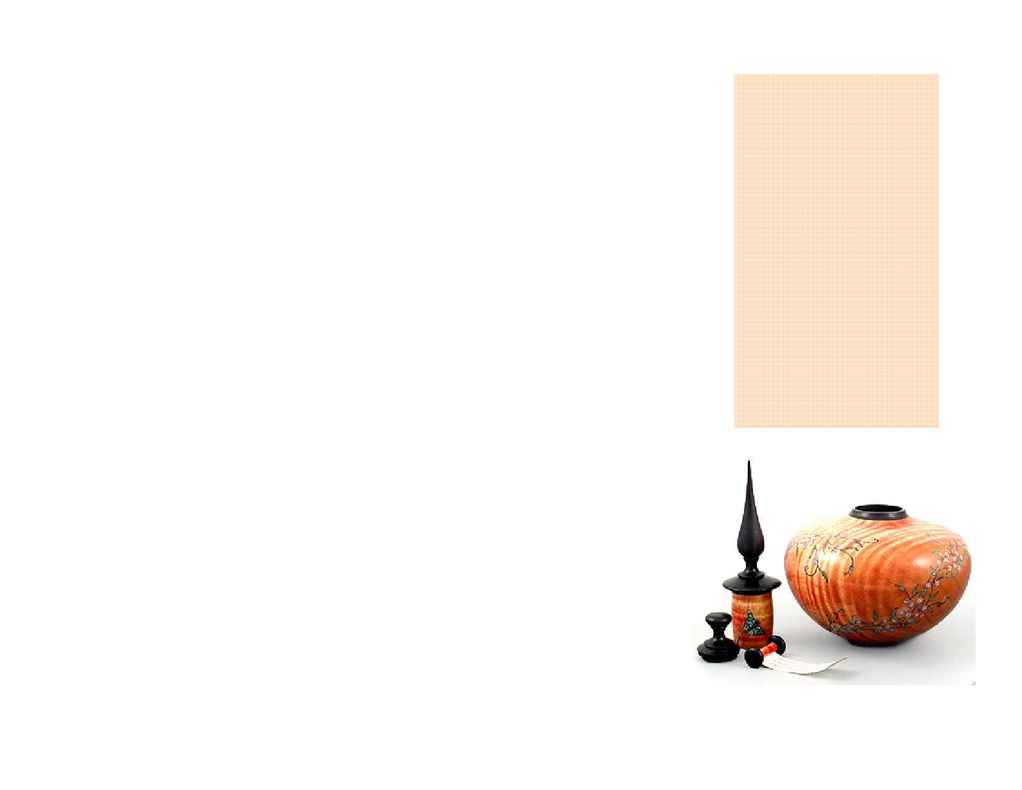 New this year-
The Box and Container show is now
split into three categories: Turning,
Box and Sculptural/other.

Items that are turned on a lathe or
made up of lathe turned parts fit in the
Turning category. Items that are
functional or have "classic" box shapes
are in the Box category. All other
entries go in to the Sculpture/Other
category. Only one category per item,
so please select the one that fits the
best.
Please refer to our Non-Member Agreement
(available upon request) for details on pricing,
shipping, insurance, etc. A signed non-
member agreement must be on file for all
contestants entering the competition.
2006 Prizes
Best of Show....................... $500.
1
st
Place Turnings................ $100.
1
st
Place Boxes..................... $100.
1
st
Place Sculpture/other.... $100.
People's Choice .................. $200.
An Invitation to enter the
27
th
Annual Box and
Container Show
November 1
st
- December 31
st
,
2006
The Box Competition is open to all
craftspeople that practice fine
woodworking, amateur or professional.
The rules, as always, are kept simple:
All entries must be new to the
competition.
All entries must be for sale.
All entries must be constructed, or
partially constructed of wood.
All entries must open and close in
We reserve the right to reject any piece, that when
received, shows any defects in workmanship, design,
or quality of construction.
There is no entry fee!
"Emergence of the Butterfly"
NWFW
27
th
Annual
Box
And
Container
Show
2006