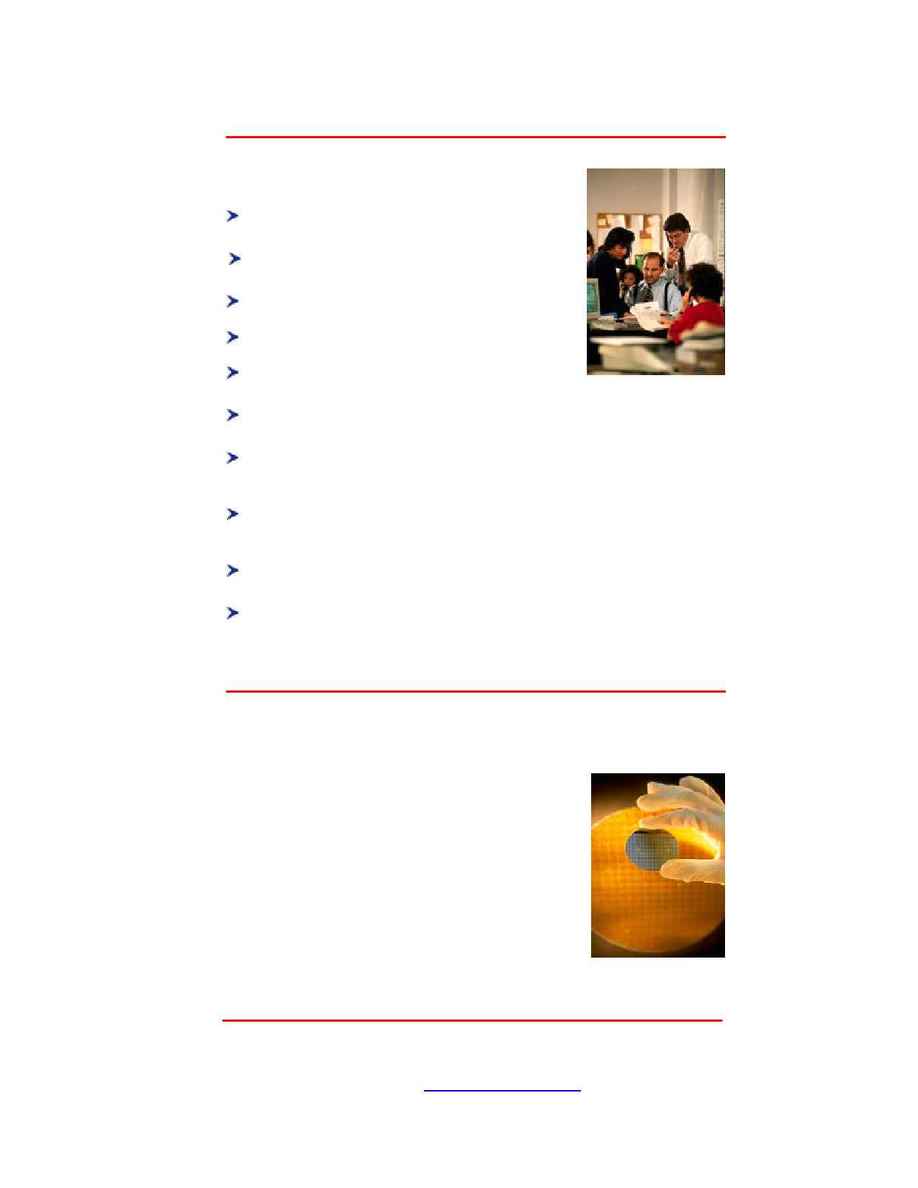 Technology practice at Divas has led to us focusing on the
Operating Systems
Window s NT / 2000 / 98 / 95, Linux, Unix, OS/2, MacOS
RTOS
VxWorks, Net OS, ThreadX, PSOS, WinCE
Languages
Design Methodology
Object Oriented Design using UML
We are also committed to following high quality standards during
the software development process by applying ourselves to the
Inculcating organization - wide quality consciousness
Implementing rigorous systems and procedures for
quality management
Instituting effective planning and control mechanisms
Pursuing an on-going search for methods to improve
quality
Quality standards followed at Divas should allow us to
accomplish the ISO 9001 quality certification shortly. Work is in
progress towards establishing SEI CMM level 3 assessed
Design/ Visual Modeling/ Data Modeling Tools
Designer 2000, Rational Rose, ERWin
Distributed Technology and Middleware
EJB, RMI, CORBA, DCOM, COM
Internet and WAP Technologies
HTML, DHTML, XML, .Net, VBScript, ASP, ActiveX, JavaScript, JSP,
Servlets, Jini, IIOP, CGI, PERL, WML, WMLScript
Development Tools/ GUI
Visual Basic, Visual C++, Visual J++, Visual InterDev, JBuilder, JDK,
VisualAge, Symantec Café, ColdFusion, Developer 2000, Power Builder
Database Connectivity
JDBC, ODBC, DAO, ADO, RDO, OLE DB, DB Direct
RDBMS and Data Base Engines
Oracle, SQL Server, Access, Sybase, DB2, MySQL
We are committed to providing high quality and reliable customized software, packaged
software products and associated services to our clients at the right price. We also aim to
achieve our overall objective of being among the industry leaders in terms of software quality
by following the best quality practices leading to high quality deliverables, on-time & within
budget performance to achieve planned project results.

Skills
Our Commitment to Quality
Divas Offshore Software Technologies (P) Ltd.
J-105 (LGF), Saket, New Delhi ­ 110 017 Tel: +91.11.6511894, 6514408, 6968369, 6969335
Ans/Fax: +91.11.6893285 Email: divas@divassoftware.com
Visit us at
www.divassoftware.com