All American Hats All American Hats Catalog Page 4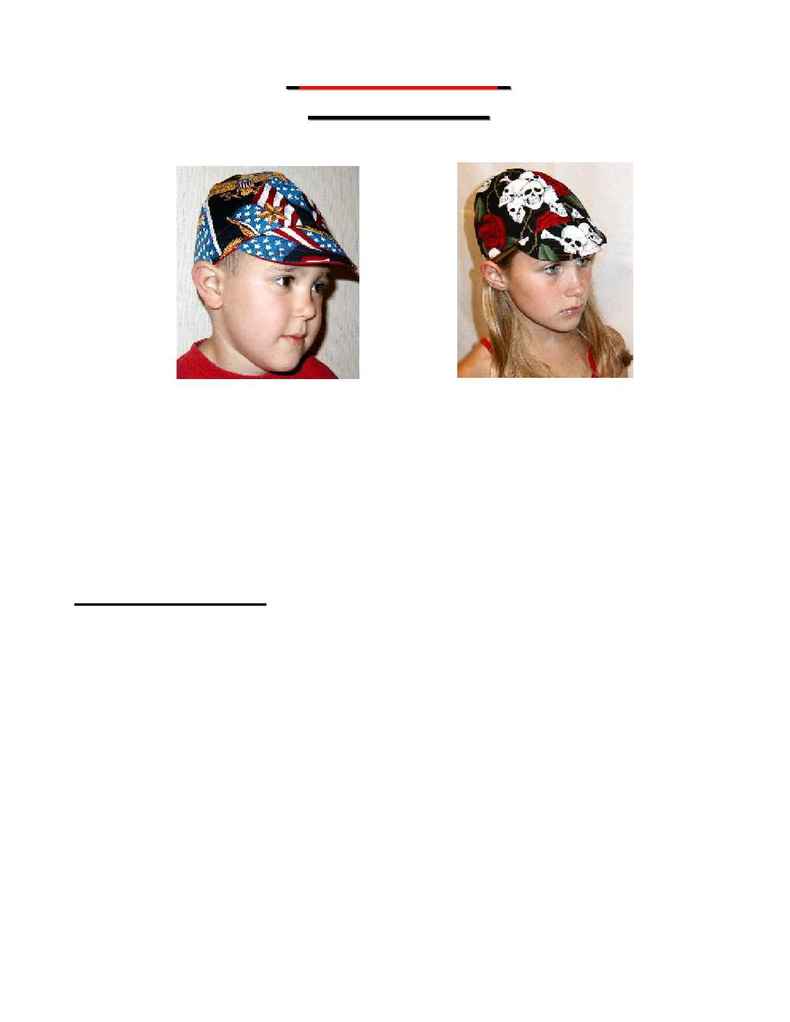 "
"
Just Like Daddy
Just Like Daddy
"
"
Now Available
Now Available
Our children's hats are made the same as the adult hats. We add a 2 1/2"
piece of elastic in both the welding hat and the biker hats. This is to
allow for growth. This way the child can wear his/her hat a little longer.
CHILDREN'S SIZES
Infant - 15 1/2" ------------ 5" deep
Childs Small - 17"---------5 1/2" deep
Childs Medium - 19" -----6" deep
Childs Large - 21 1/2"-----6" deep
Children's Welding or Biker Hats