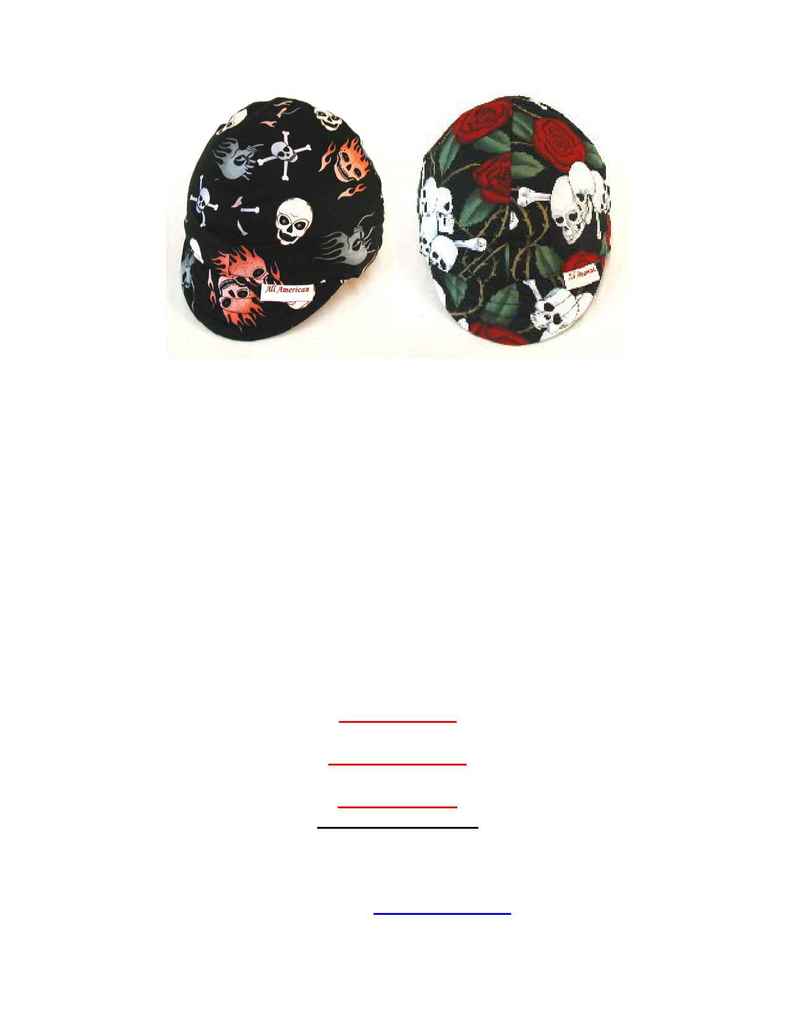 Ride in style with an
Our professional made
are made just for you. They are made similar
to our welding hats. This is a four paneled, two sided hat. These hats are made
with a short bill. We have also added a 2 1/2" piece of elastic in the back of the
hat. This adds stability when riding.
These hats can be worn with or without helmets. They've been road tested, no
bill flying up or no hat flying away. With the short bill and the added elastic,
they are on to stay.
They are guaranteed for quality and fit. We offer the finest quality and the
lowest prices.
Our hats come in 3 sizes:
One Size Small
Fits up to 23" (Size 7 1/4)
One Size Medium
Fits up to 23 3/4" (Size 7 1/2)
One Size Large
If you need a larger or smaller size, we will make one just for you at no extra
charge. Just give us call or write, giving us all the specs.
More Info:
sandyg@eatel.net
BIKER HATS
BIKER HATS