All American Hats All American Hats Catalog Page 2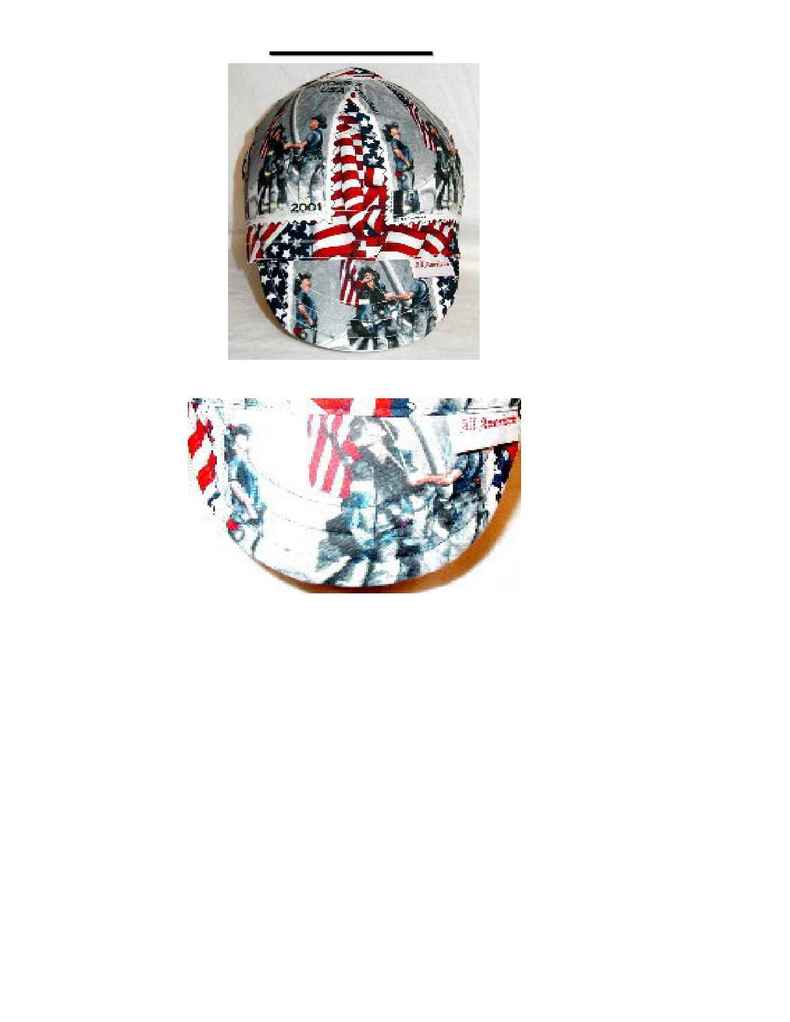 Welding Hats
Welding Hats
Welding Hat Front View , Low Crown
Welding Hat Bill View - Three rows of stitching on the padded bill.
All American welding hats are reversible,
that's like getting two hats for the price of one!
This low profile hat is constructed of high quality material and made to last. We
custom make the hat to fit the head (no coneheads). The hat has two rows of stitching
along the bottom of the hat. The bill has three rows of stitching and holds its shape. All
seams are back tacked at start and end.
The outer fabric of this four paneled hat is the fabric of your choice. We choose a
matching lining and a matching thread. You can choose the fabric for both sides of
for an additional charge of $3.
Most of our hats are 100% cotton. (Fabrics of different content will have contents
listed by the fabric swatch)
We now offer 3 crown choices.
Low, Medium, High