Suzuki instruction manual Page 9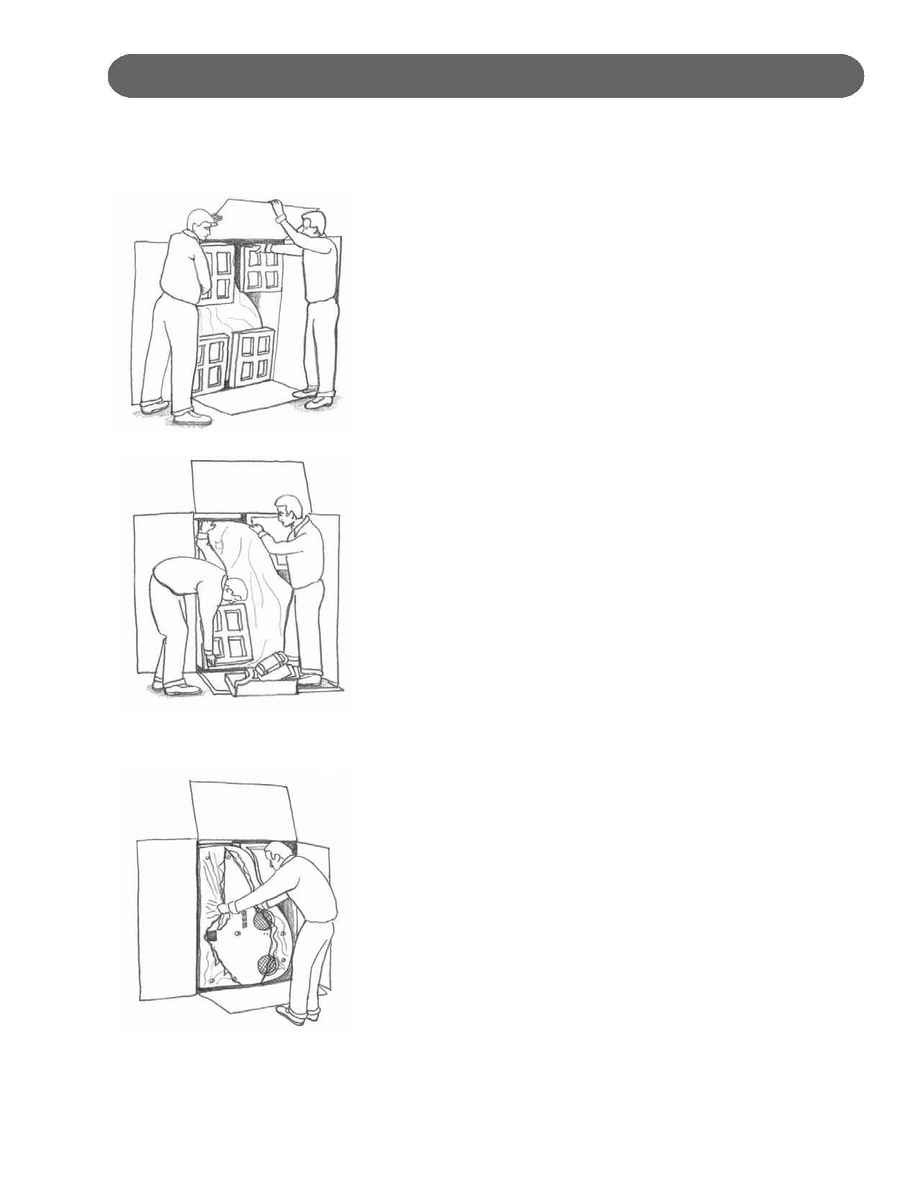 ASSEMBLY
D. Inner carton.
Locate the back of the inner carton. It is marked with a
sticker.
Use a SMALL knife to slit the center, top and bottom tape.
Remove the foam pieces as shown. This will reveal the
bottom of the piano.
Do not open the front of the inner carton. That will expose
the top of the piano.
E. Piano Accessories.
Remove the accessories listed below from the foam before
discarding the piano box.
Accessories:
6. Quick Start User Guide
7. A/C Power Cord w/fuse (3)
8. RCA Connecting Cable for TV
F. Plastic Cover.
Tear the plastic covering away from the piano bottom as
shown.
It is not recommended you use a knife or sharp object to
remove the plastic. You are very close to the high gloss finish
at this stage of unpacking.
1.
UNPACKING YOUR NEW GRAND PIANO (continued)