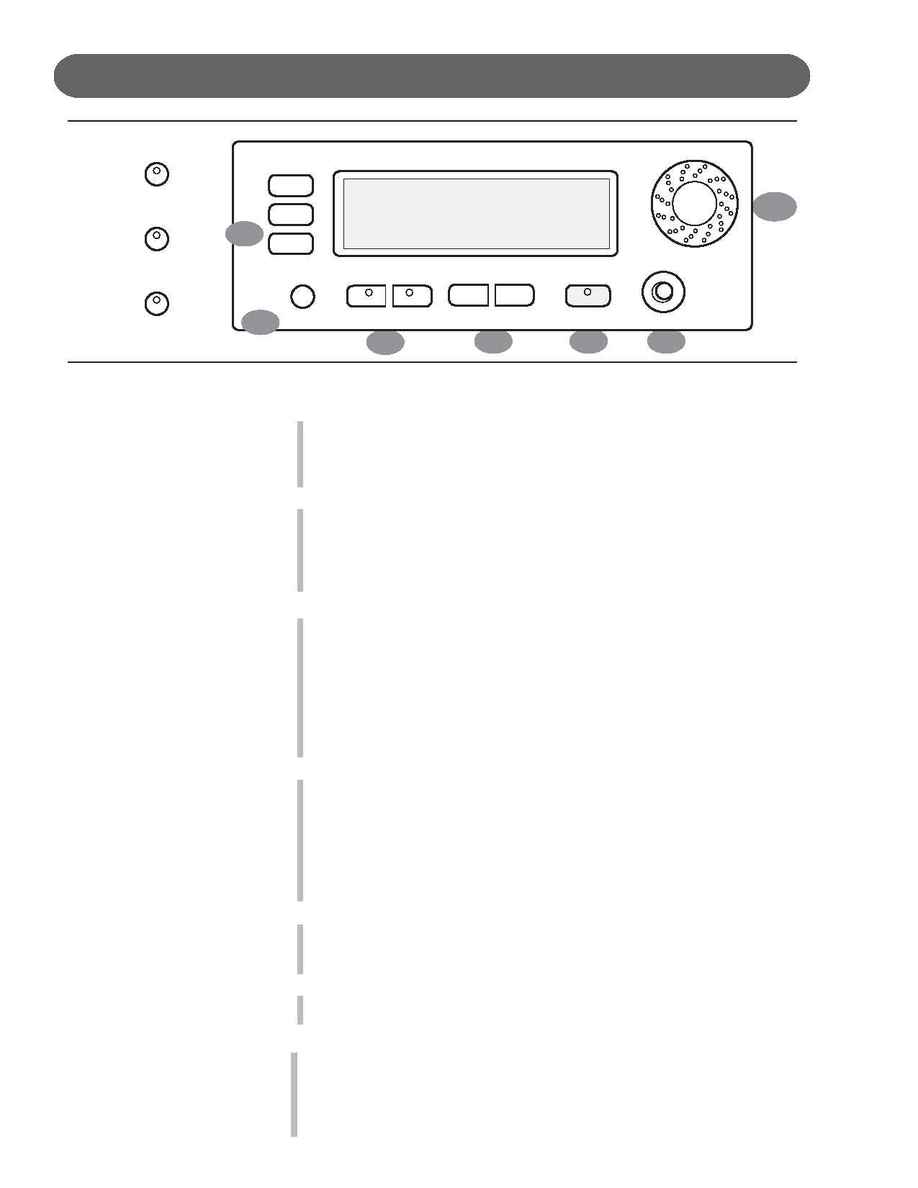 PANEL CONTROLS
21.
CURSOR - The CURSOR button group allows you to access and
highlight different areas within the LCD Display screen.
Please note - After your selection has been highlighted Press the Enter
button to engage your selected item.
22.
ESCAPE - The ESCAPE button is located below the Cursor Button
Group. When this button is pressed it will return the current LCD
Display screen to the previous LCD Display screen.
Continue pressing this button to return to the original default perfor-
mance LCD Display screen.
23.
SCREEN LEFT, SCREEN RIGHT - The SCREEN buttons are available
for use when there is more information than can be viewed on the LCD
Display Screen. If your selected feature or function has additional LCD
Display Screen information the Screen Left and/or Screen Right LED
buttons will lit up. If an indicator light is on then there is additional screen
information available for the selected function.
Use the SCREEN LEFT or SCREEN RIGHT buttons to access the
additional menu pages that you want to view.
24.
VALUE - Use the VALUE + and - buttons to adjust levels on the currently
selected feature.
These buttons auto repeat when they are held down, therefore they will
continue to cycle upward or downward until the button is released.
Please Note - the default factory setting of the selected parameter can be
recalled by pressing down both the VALUE + and - buttons at the same
time.
25.
ENTER - Use the Enter button to select the highlighted function or
feature on the LCD Display Screen of the piano. This will engage your
selected highlighted item.
26.
CONTRAST KNOB - Use the contrast knob to adjust the brightness and
contrast of the display screen.
27.
VALUE WHEEL - Use the value wheel to change the function param-
eters or levels of the selected item or it's highlighted feature. It has the
same function as the Value + or - buttons.
To increase the value turn the wheel clockwise, to decrease the value
turn the wheel counterclockwise.
24
23
25
26
27
21
22