Suzuki instruction manual Page 21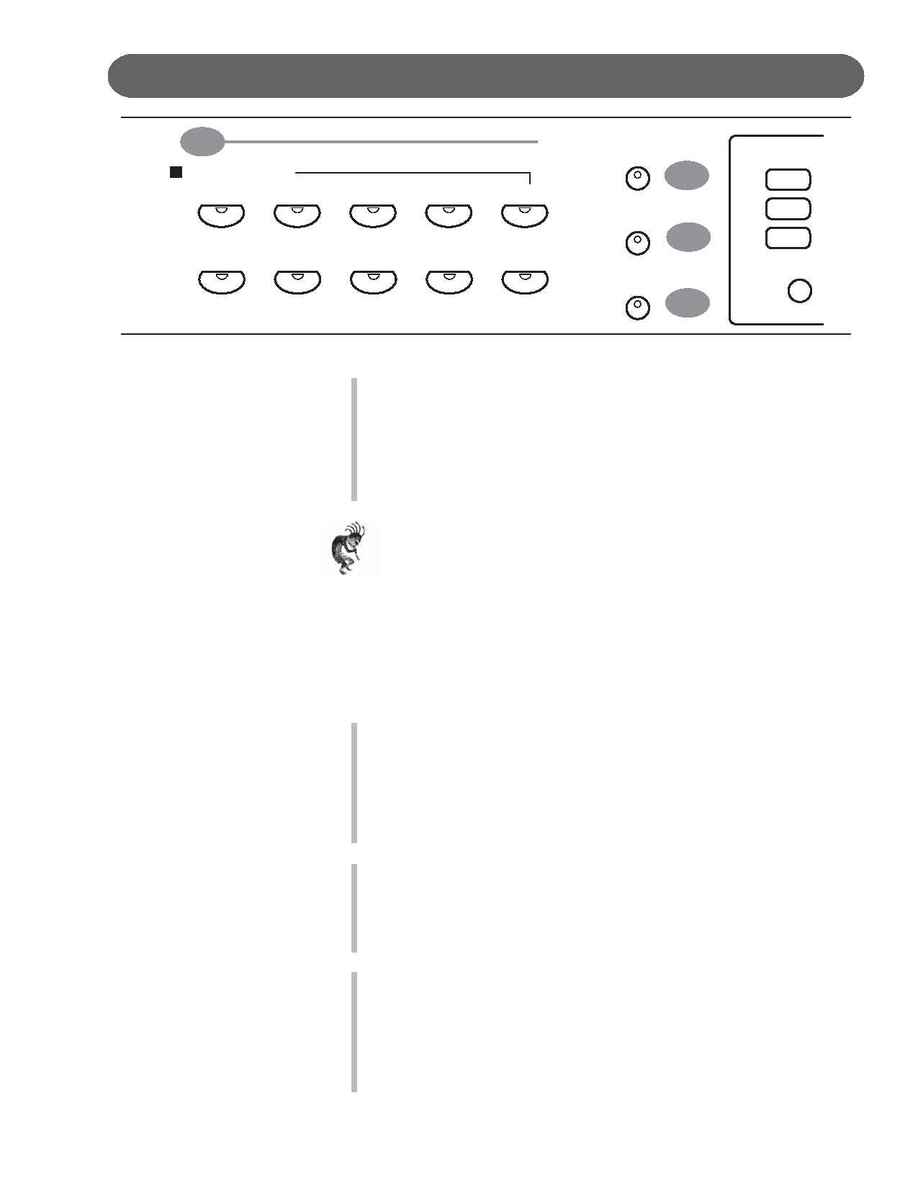 PANEL CONTROLS
17
17.
QUICK SELECT RHYTHM STYLE BUTTONS - There a total of 100
Rhythm Style Accompaniments in the GP-3 Piano.
There are ten Rhythm Styles that can be selected quickly by pressing one
of the ten quick select RHYTHM STYLE buttons.
The Rhythm Style Group Name is printed above the style select button.
The style name and its number will be shown on the Display LCD when
selected.
Note: Pressing the same RHYTHM STYLE button a Second time will
engage a rhythm style menu screen from which you can pick from the
entire list of 70 Rhythm Styles.
Each Quick Select Rhythm button can access up to eight related styles.
At least four Rhythm Styles will be displayed on the LCD Screen.
If there are more than four styles available from the Rhythm Style Button
that you selected, then the Screen Right LED indicator will light up.
Press the lit Screen Right Button to view all available Styles.
Use the Cursor and the Enter Button to select your desired Rhythm Style.
Please see the Rhythm Section of this manual for more information.
18.
UPPER - This is the Main 88 note Instrument Voice Selection Button.
This button is used to select the voice for the "Upper Mode" and engages
the selected voice for all 88 piano keys. When the Lower Button is
engaged the Instrument Voice Selected for the Upper Mode will play on
the piano keys to the right of the piano key "Split Point".
Please see the Piano Instrument Voices section of this manual for a
listing of the instrument voices available on this piano.
19.
LAYER - Engaging the LAYER button will put the piano in the layer, or
dual mode. Layer refers to an additional Instrument Voice that is "tone
mixed" or "Layered" with the selected Upper Instrument Voice.
Please see the "Piano Voices" section of this manual for more informa-
tion.
20.
LOWER - When the LOWER feature is engaged the piano operates in
the "Split Mode." In the split mode the Piano's 88 Piano Keys are
divided into two sections. In the right hand section the "Upper" and (if
engaged) the "Layered" Voice is heard. In the left hand section of the 88
Piano Keys the "Lower" function Instrument Voice can be selected to
sound when the Lower Piano Keys are played.
Please see the Piano Voices section for more information.
19
18
20