Suzuki instruction manual Page 19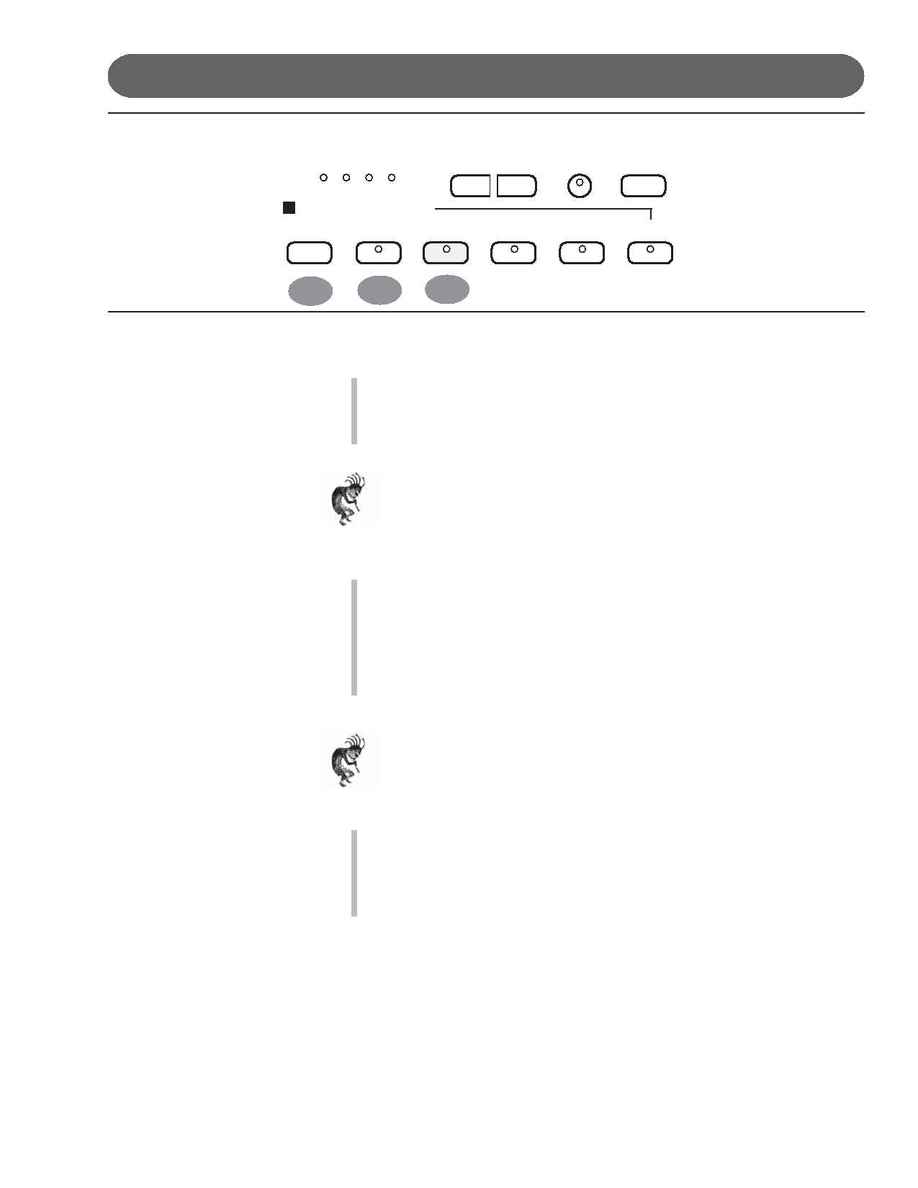 PANEL CONTROLS
12
11
13
11.
SYNC (SYNCHRONIZED START) - Synchronized Start mode engages
the auto accompaniment standby mode. This means that your selected
Auto Accompaniment pattern will begin when you press the piano keys to
the left of the split point.
Note: Press the SYNC button and the indicator lights beside the tempo
buttons will flash to the beat of the selected rhythm style.
The rhythm style will start as soon as you play in the auto accompani-
ment section of the piano.
The auto accompaniment will start with the first recognized chord played
in the auto accompaniment section of the piano.
12.
INTRO/END (INTRODUCTION/ENDING PATTERN) - All of the 100
rhythm styles can be started with their own introduction.
Function: When the Intro Button is engaged, the Introduction pattern for
the selected rhythm Style will start.
This is followed by the main pattern.
Each style also has an ending pattern that can be accessed by pressing
this button while the rhythm/accompaniment pattern is engaged.
Note: You can insert a fill-in during the ending pattern to stop the ending
and return to the main accompaniment pattern.
13.
START/STOP - This button starts and stops the selected rhythm style,
the recording in the music recorder, Demonstration Song, Song on
Floppy Disk or other prerecorded items.
Press the Start / Stop Button to engage or terminate your selected
function.