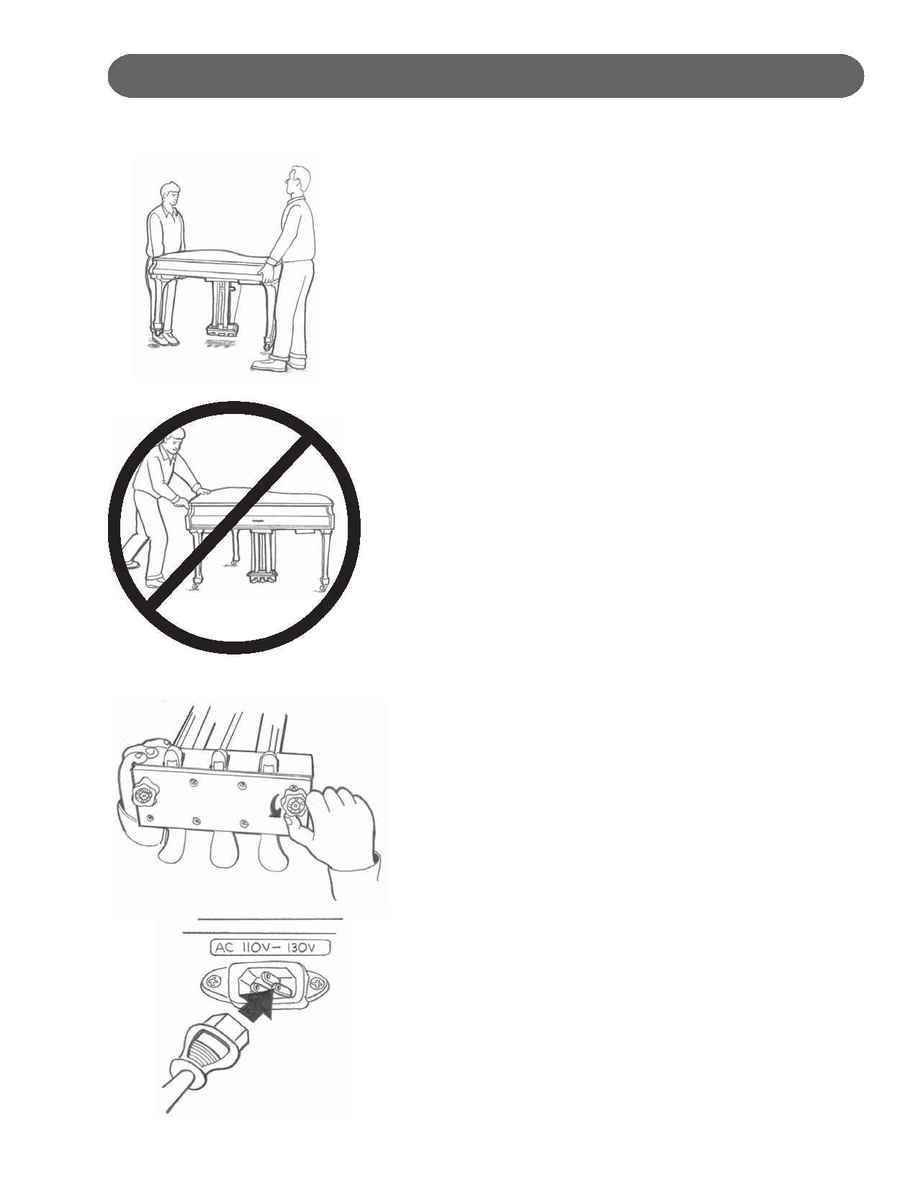 ASSEMBLY
WARNING
When positioning the piano in your home it is recommended
that you carry it to the final position. The solid brass casters
may be damaged by rough surfaces and the casters may
damage some flooring surfaces like hardwood or tile.
6.
POSITIONING YOUR NEW GRAND PIANO
WARNING - DO NOT PUSH THE PIANO!
Do not roll the piano on its caster wheels. The legs and pedal
assembly may catch on irregular flooring surfaces like door
thresholds and soft-to-hard flooring surfaces.
Severe Damage to Legs Could Occur!
A. Adjust the Pedal Feet.
With your piano placed in its final position, reach under the
pedal box and adjust the pedal feet down to firmly contact the
floor by turning the knob counter clockwise as shown. You
may need a Pliers to adjust if it is difficult to reach with your
fingers.
B. Install the Power Cord.
Install the power cord (E) into its receptacle on the bottom left
of the piano.
Connect the male end to an appropriate wall receptacle.
Important for the stability of the piano!