Suzuki instruction manual Page 14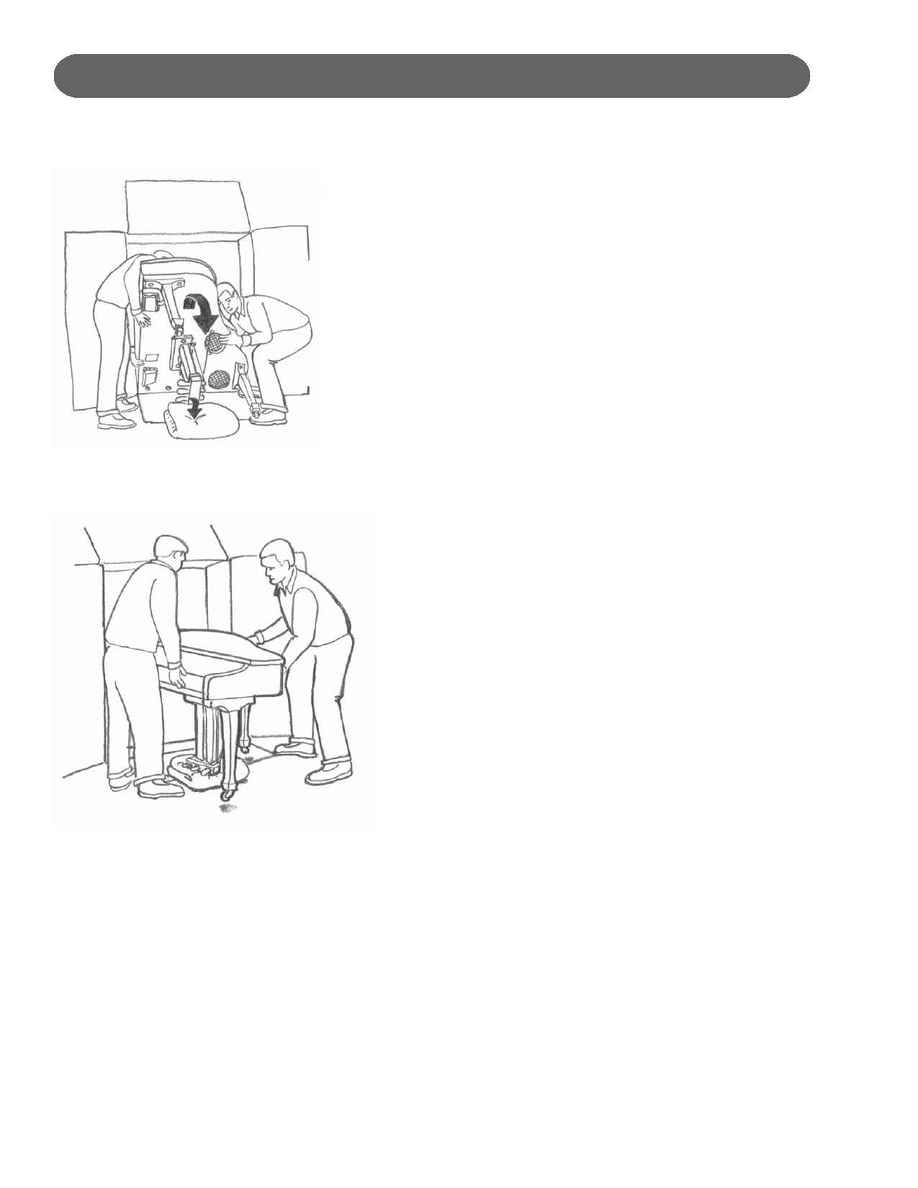 ASSEMBLY
A. Pad the Piano.
Make a thick pad by folding a blanket or quilt in quarters.
Place it so the pedal assembly will land on it. Using 2 or 3
persons, lift the piano and pivot onto the pad.
5.
INSTALLING THE LEFT LEG
B. Install the Left Leg.
With one person holding the piano in position, go under the
piano and install the left leg as shown in Section 3 - `Attaching
the Legs to the Piano', steps A and B. Next, lift the piano and
remove the thick pad.