Suzuki instruction manual Page 10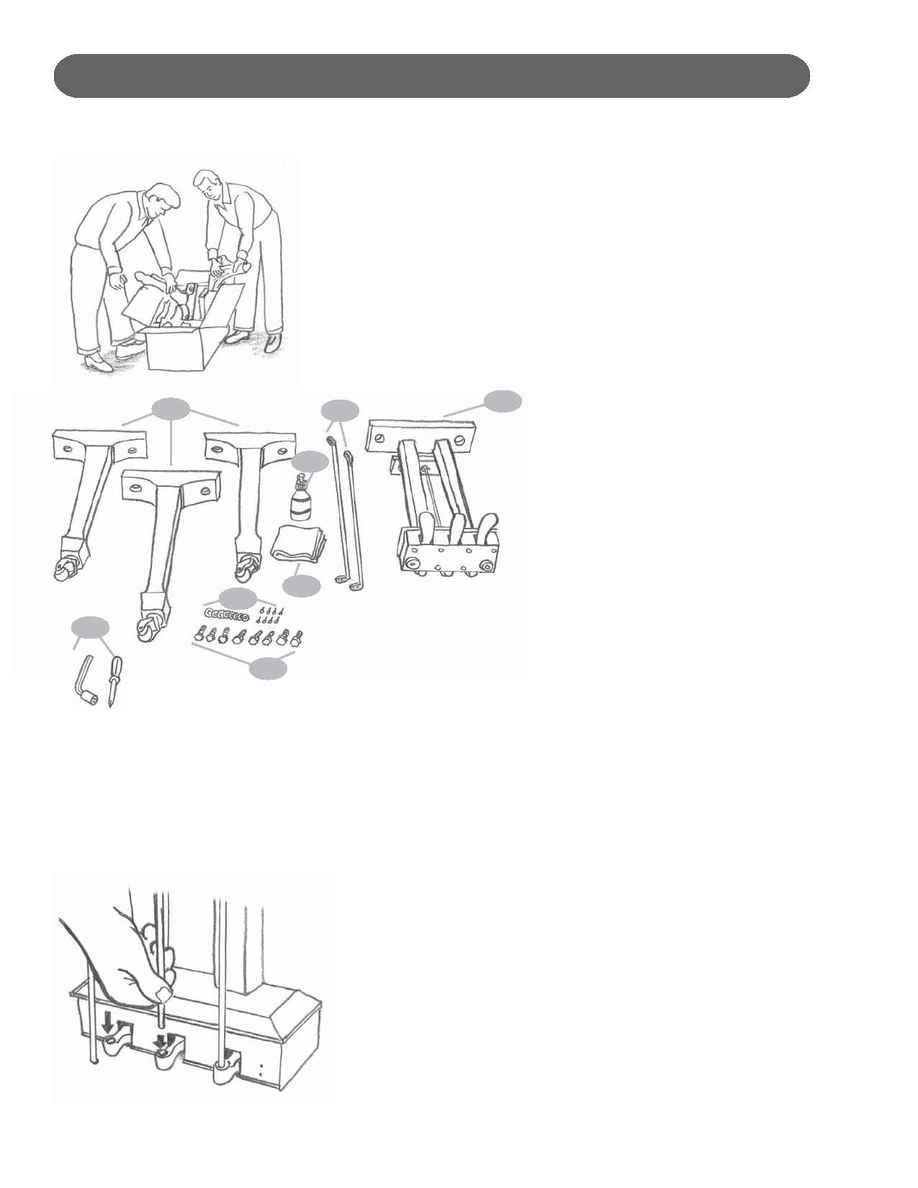 ASSEMBLY
2.
UNPACKING PIANO LEGS & PEDAL ASSEMBLY
A. Get the Medium Sized box labeled `Grand Pedal/Grand Leg'.
Carefully slit the tape and open the box as shown.
Lift out all the parts inside this box and gently remove the
protective plastic covering. Set aside on a soft surface.
You are handling the high gloss lacquer finish during this
procedure. Be careful not to scratch or hit these parts against
each other or let them come in contact with any other items.
B. Parts and Pieces.
After you have completed unwrapping everything, here is
what you should have:
A. 3 Piano Legs
B. 1 Pedal Assembly
C. 2 Brass Support Rods
D. 1 Wrench and Screwdriver
E. Bottle of Polish
F. Polishing Cloth
G. 8 Bolts and 8 Washers
H. 8 Brass Screws to Attach Pedal Support Rods
C. Control Rod Position.
During the unpacking, these 3 brass rods sometimes come out
of position. Simply reposition the rods back in their rubber
grommet holes as shown.
A
B
C
D
E
F
G
H