WSEN FM 92.1 Take Your Pick RULES Page 1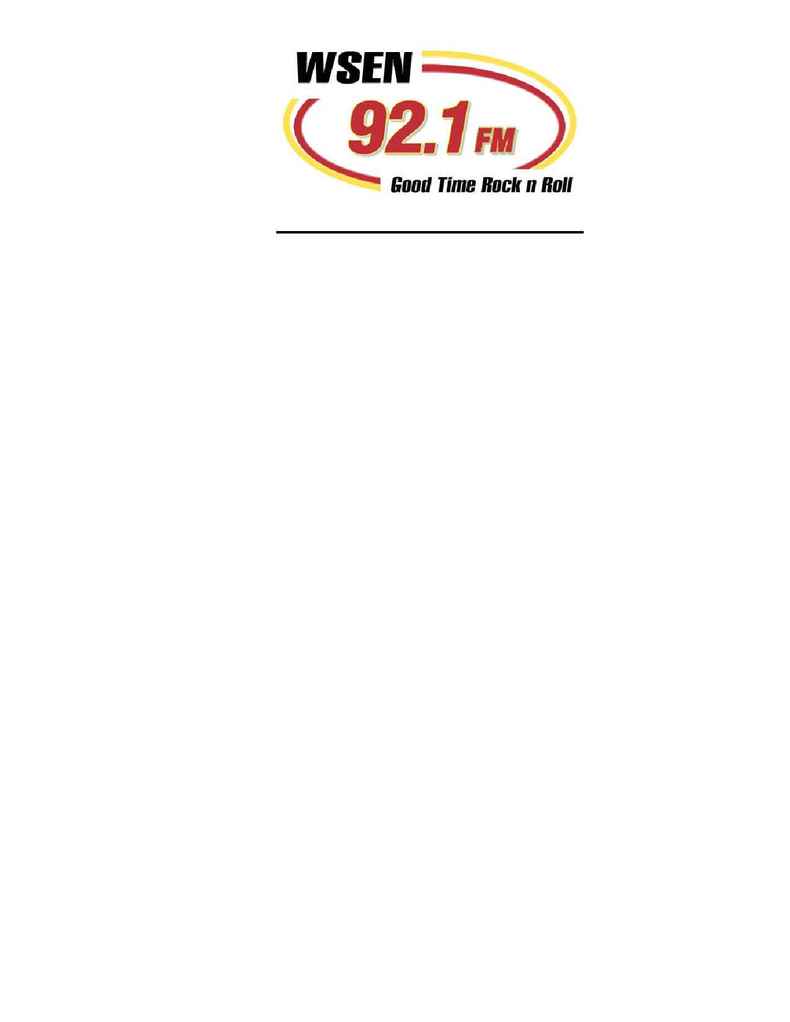 "TAKE YOUR PICK" CONTEST RULES
IN ADDITION TO ALL REGULAR WSEN/WFBL CONTEST RULES, THE FOLLOWING
1. You must be 18 years of age or older and have a valid New York State
2. To qualify to win, stop by Fred Raynor's Truck Town on Route 3 West in Fulton
and guess the amount of Monopoly Money in the cab of Raynor's Pro-street
F-100 Truck. Whichever guess is the closest to the actual amount wins and will
be announced at the Syracuse Nationals and on WSEN.
3. In addition to being at Fred Raynor's Truck Town, the truck will also
be available for guesses at the WSEN Super Cruise on June 29th at
the Oswego Speedway, as well as the Syracuse Nationals.
4. Prize is a 56" RCA High Definition Television (valued at $1500.00) or the
mystery cash prize in the Glove Box. Value of mystery cash is not guaranteed
to be of equal value of the HDTV.
5. If the winner chooses the Mystery Cash, Fred Raynor's Truck Town will double
the amount towards the purchase of any new or used pick-up in stock.
6. In case of dispute, the decision of WSEN judges shall be final.
7. The "Take Your Pick" contest will be conducted during from 6/23/07 ­
7/20/07, with the winner to be announced at the Syracuse Nationals on
Sunday July 22
as well as on the Gary Dunes morning show on Monday, July
8. WSEN and Fred Raynor's Truck Town are not responsible for any lost entries,
typographical errors, mechanical failure, operator errors, or personal injury.
9. Winner must bring proper identification when claiming prize. Prizewinner may
be required to execute an affidavit of eligibility within thirty (30) days of
notification. Non-compliance within this time period may result in
disqualification.