WFRE 99.9 FM lub Page 1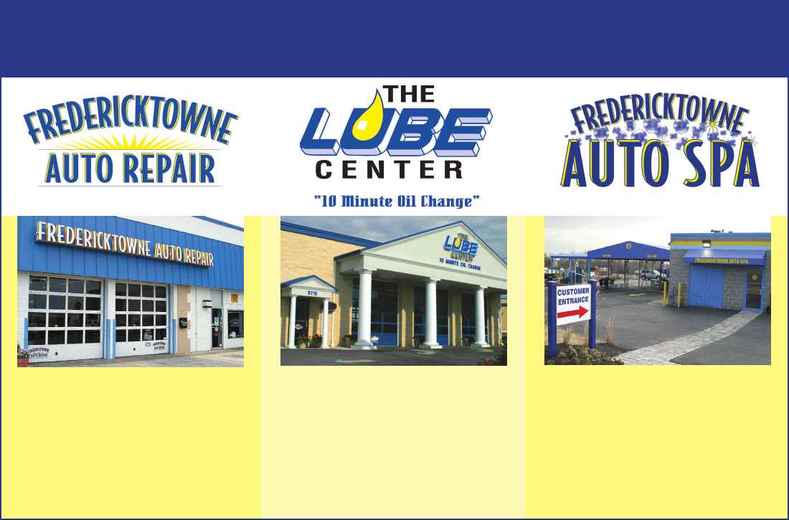 T H E T O T A L P A C K A G E
T H E T O T A L P A C K A G E
Route 40
(301) 694-3450
Columbia
(410) 381-3407
Route 85
(301) 668-1151
Gaithersburg
(301) 330-9860
1395 West Patrick St.
(301) 663-6304
Route 40 next to Bob Evans
(301) 631-1421
Service@TheLubeCenter.com
Service@FredericktowneAutoSpa.com
www.FredericktowneAutoSpa.com
Service@FredericktowneAutoRepair.net
www.FredericktowneAutoRepair.net
Your repairs and factory recommended
preventative maintenance is performed
by A.S.E. Certified Technicians with
over 40 years of experience.
We specialize in complete oil & fluid changes
performed by AOCA Certified Technicians. All the
services that we offer are designed to assist you
in increasing the life of your vehicle.
The kind of professionalism and service you expect
and deserve when you're trying to maintain the
exterior and interior appearance of your vehicle.
"Your Complete Auto and Truck Repair Facility"
"Full Service Car Wash & Detailing"