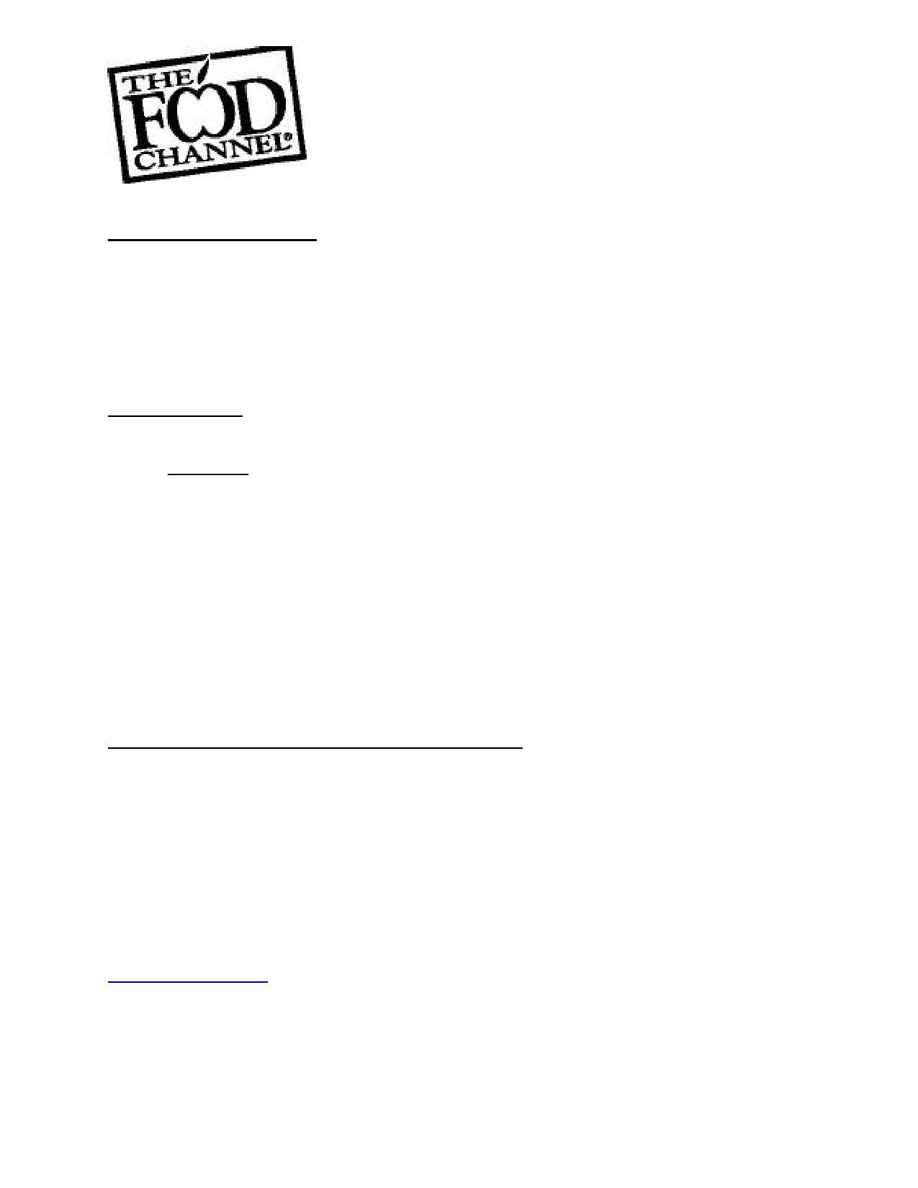 The Food Channel
®
Newsletter
A Publication of Noble & Associates
Week of April 5, 1999
Hotbytes In This Issue:
Celebrity chefs and personal chefs
Coca-Cola discovers bottled water trend
Functional ingredient favorites
March
Comfort food goes on a diet
Publisher's Notice
Beginning with this issue, The Food Channel newsletter will be bringing you trend updates and
insights every week, 50 times a year, instead of every 2 weeks. And beginning with this issue, we
will only be publishing the newsletter electronically. (This is a copy for printing.)
Electronic publishing brings you the latest "food news" faster and in a more digestible format.
You can read the news on your computer, save parts of it to files, or print it out to read later.
We're very excited about the prospects for Noble's "new-and-improved" Food Channel.
In our 10 years of publishing, thanks to you we've become a popular resource for insights on
consumers, new products, and industry developments.
For your convenience, we're mailing the newsletter in 2 forms: an e-mail letter format, which
can be printed as is, or copied into a word processing document. Alternatively we're sending the
document as a PDF file using Adobe Acrobat Reader (if Reader is not on your computer already,
you can download the software free-of-charge at
www.adobe.com/prodindex/acrobat/readstep.html#reader).
If you are a subscriber who currently purchases several issues for distribution throughout your
company (or if you are interested in obtaining the copyright to do so) we have established a
single corporate rate that will allow our newsletter to be e-mailed to an unlimited number of
people within a single company. More information will follow. For now, you may route the
printout of the newsletter as you have in the past.
Having been involved with The Food Channel since its inception, I'm looking forward to
continuing to evolve this publication to meet the knowledge needs or our readers and clients.
Let me know what we can do!