Directions for Home and Garden 5Step Page 1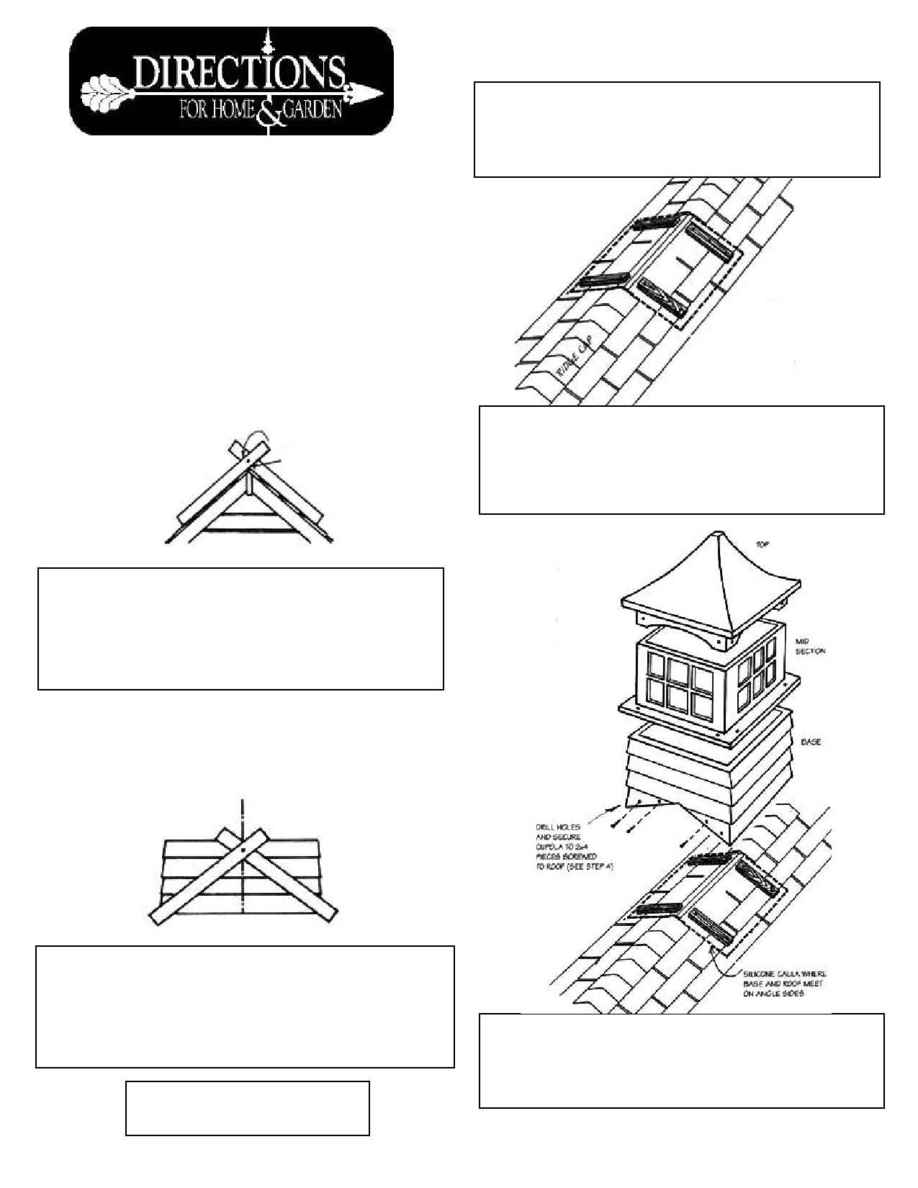 Directions for Home &Garden
2.
Mark the Cupola Base
Draw a centerline on two opposite sides of cupola base. Using
your board template, make a line from each lower corner to the
centerline. This will be your cutting line. Start cuts at corners and
end at center
3.
Prepare Roof
Cut and remove the portion of your ridge cap that would
normally be under the cupola. This allows a snug fit for the
base. (Some people leave these shingles in place.)
4.
Position
Position pieces of 2x4 as shown to be snug against the inside
walls of the cupola base. Screw them into roof. Apply silicone
caulk bead to the screws in the 2x4s.

5.
Mounting & Assembly
Attach the base to the 2x4s. Once the base is secured to the
roof, attach the mid-section to the base using the screws
(provided) in the pre-drilled holes.
E
ASY
5
S
TEP
I
NSTALLATION
G
UIDE
Toll Free: 866-428-7652
www.DirectionHG.com
1.
Determine Your Roof Pitch
Nail two boards together so they pivot. Straddle the roof with
each board as shown, making sure each side is flat against the
roof and the center is at the center of the peak. Mark the
boards with a pencil. This becomes your cutting template.