Designer-Info designerinfoadvertisingpack Page 1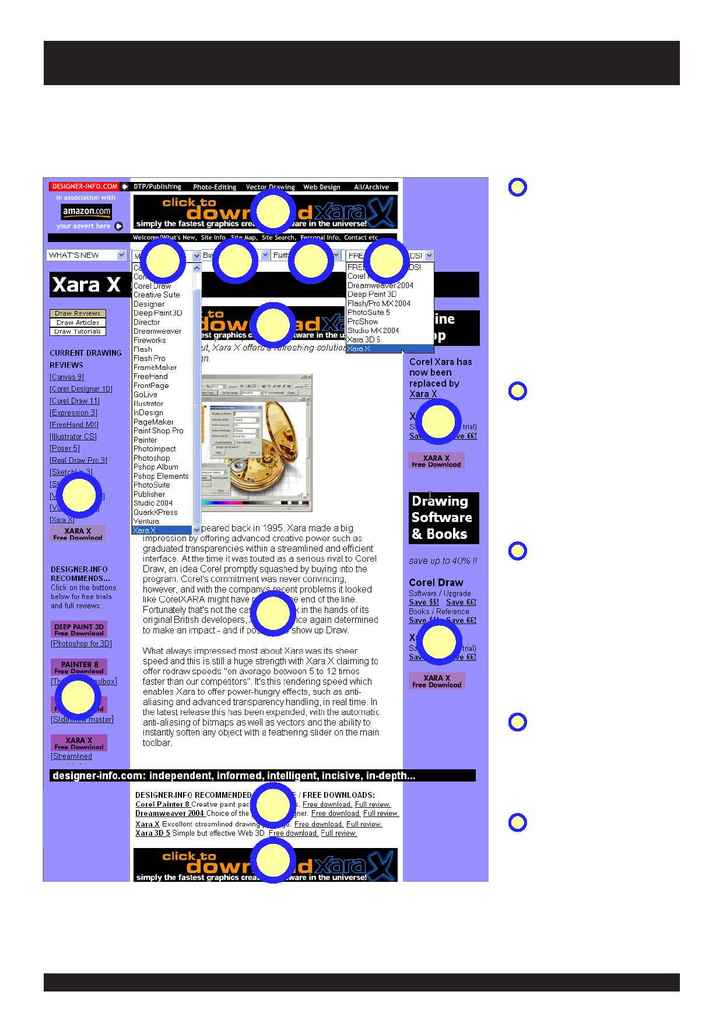 he best advertising strategies work by mixing: profile-raising banner advertising to increase brand aware-
ness; graphical button links to drive traffic to your site; risk-free incentives to attract users; in-depth
information to let customers know exactly what you offer; and personal text-based recommendation links.
With www.designer-info.com you get all of this in one simple package!
graphical
"Free Download" buttons
next to all links to your
online shop section; and as
part of the "Designer-Info.
that is an integral part of
the navigation bar on all
Drop-down links direct to
your review, product info,
is especially popular. As
these are part of the fixed
click away for all visitors.
Rotating banner advert
- part of the site's eye-
banner ad system specifi-
cally designed to highlight
free trials of the latest and
best design software. Your
repeated at the bottom of
text-based links
free trial as part of the
section at the bottom of all
software review -
expert opinion explaining
what your program does and
how it benefits the end user.
Advertising on www.designer-info.com
for further information, up-to-date stats and pricing please contact Tom Arah at advertising@designer-info.com
With its total advertising approach, www.designer-info.com is the only site where visitors can arrive never
having heard of your program, become aware of it via the banner branding, have that interest reinforced by
the multiple buttons and text links, decide to check out the in-depth and impartial review, and finally be
delivered to your site ready not just to download the trial but keen to buy!