Montgomery Inn Montgomery Inn Catalog Page 1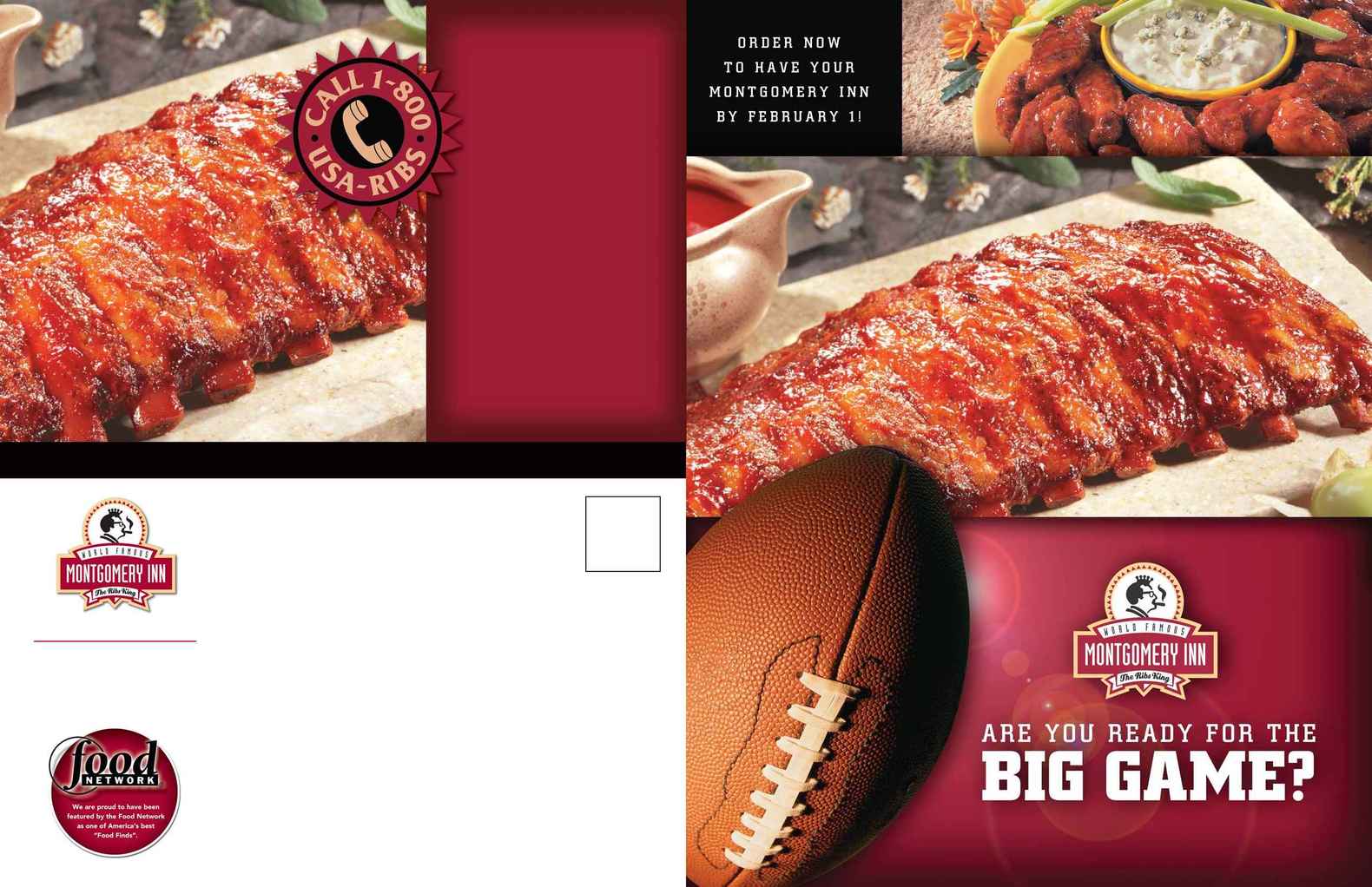 OURS IS A FAMILY- OWNED BUSINESS, OPERATED WITH THE LEVEL OF CARE AND CRAFTSMANSHIP
YOU FIND ONLY WHEN A FAMILY'S REPUTATION IS ON T H E L I N E .
1 - 8 0 0 - U S A - R I B S
m o n t g o m e r y i n n . c o m
They come from around the world ­
entertainment legends such as Bill
Cosby; sports giants like Johnny
Bench and Arnold Palmer; U.S.
Presidents, including Gerald Ford,
Ronald Reagan, George Bush and
Bill Clinton ­ to the #1 RIBS
RESTAURANT IN AMERICA,*
The Montgomery Inn Boathouse,
located on the northern shore
of the Ohio River in Cincinnati.
For four decades Ted Gregory has
been known around Cincinnati as
the Ribs King. Since 1951, when
Ted Gregory opened the first
Montgomery Inn Restaurant just
north of Cincinnati, we've served
more than 35 million slabs of our
ribs with our legendary sauce.
The Montgomery Inn is the largest
single independent purchaser
of loin back ribs in the world.
* According to Restaurant Hospitality Magazine
and Restaurants & Institutions Magazine.