Suzuki 2004 oil chemicals Page 1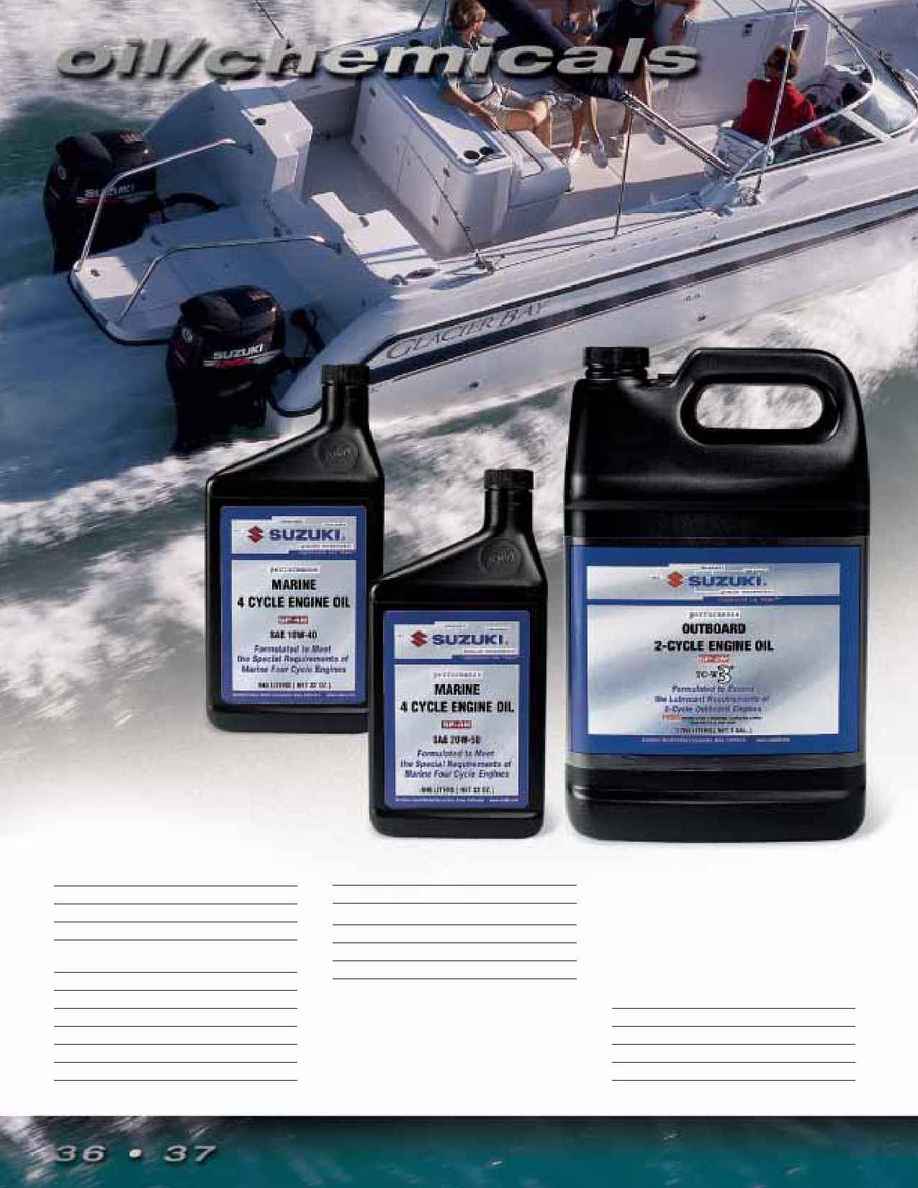 Marine 4 Cycle Engine Oil
This new premium grade 4-cycle engine oil is
formulated to provide superior lubrication and
protection for your four-stroke outboard engine. It
also protects internal engine parts from rust and
corrosion in harsh marine environments.
99105-10W40-1QT SAE 10W-40
99105-20W50-1QT SAE 20W-50
99105-10W40-55G SAE 10W-40
16510-61A20-MHL 5.5 (5.8)
*"O" Rings 09280-54001 & 09280-13004
Oil Change Periods
Drain Plug Gasket All models
Oil Filter Wrench All except DF9.9/15
Marine 2 Cycle Engine Oil
This is a clean burning, high performance oil
developed exclusively for Suzuki Oil-Injected and
Non-Injected Outboard Motors. Consult Owner's
Manual for mixing instructions.
N.M.M.A. TC-W3 certified.
99105-51001-1QT 1 QT. Bottles
99105-51001-1GL 1 Gallon Bottles
99105-51001-5GL 5 Gallon Bottle
99105-51001-55G 55 Gallon Drum