Jeen International spec JEETERIC CAB LC Page 1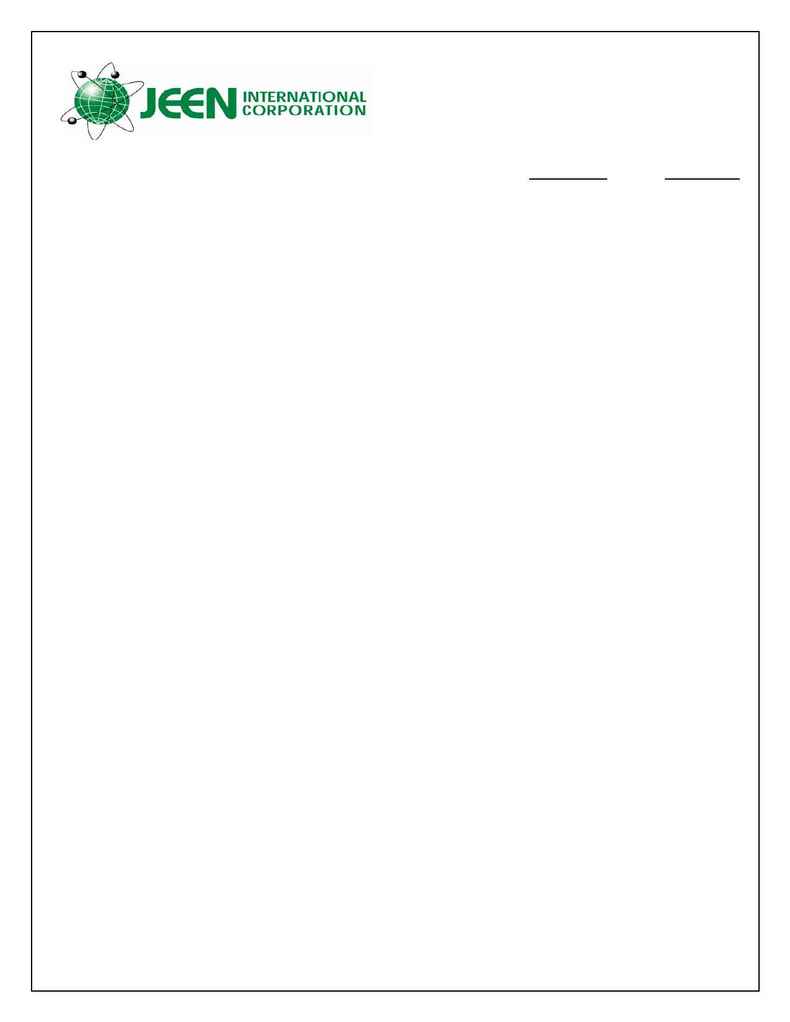 Revision Date: 03/01/2001
JEETERIC CAB-LC
COCO-AMIDO-N-PROPYL BETAINE
Standard Drum Packaging: 55 Gallon Poly Drum
Standard Drum Weights:
JEETERIC CAB-LC is a high-foaming, mild surfactant. Stable over a wide
pH range. Excellent foam and viscosity building with anionics suggest uses
in shampoos, bubble baths, liquid soaps, conditioners and skin cleansers.
Store in closed containers below 120░F.
Important Note: This document is for informational purposes only. Please contact your JEEN
International Sales Representative before writing specifications for this product.
You Can Count On Us!

All suggestions and data in this bulletin are based on information we believe to be reliable. They are offered in good faith. However, no
guarantee is made or implied as conditions and methods of use of our products are beyond our control. We recommend that the
prospective user determine the suitability of our materials and suggestions on an experimental basis before adopting them on a
commercial scale. Statements as to the use of our products are not to be construed as recommendations for their use in the
infringement of any patents.
24 Madison Road, Fairfield, New Jersey 07004, USA
Tel: 800-771-JEEN (5336), Tel: 973-439-1401, Fax: 973-439-1402,
email: info@jeen.com , Website: www.jeen.com