Jeen International spec JEELAN M 16 Page 1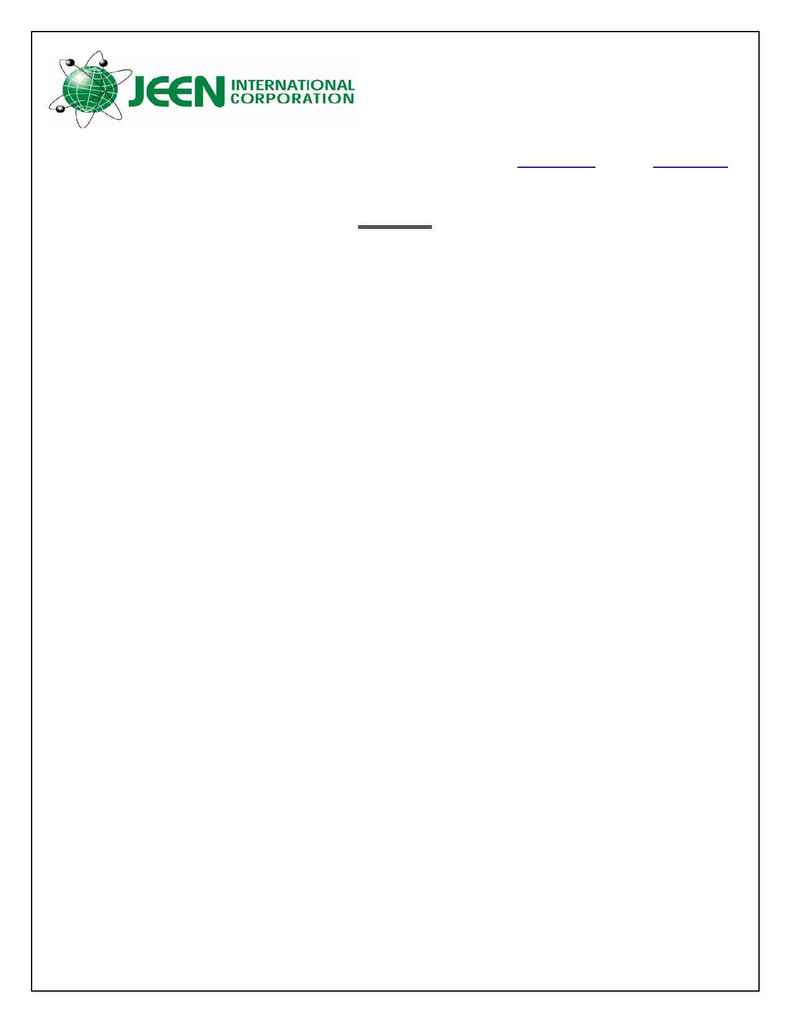 JEELAN M-16 IS A SPECIALLY PREPARED AND CONTROLLED LOW VISCOSITY SOLUTION
OF REFINED MULTI-STEROLS. THIS HYDROPHILLIC NONIONIC PENETRANT, EMOLLIENT,
AND EMULSIFIER IS A HIGHLY ACTIVE MOISTURIZER AN SOFTENING AGENT DERIVED
FROM CHOLESTEROL AND ITS RELATED ISOMERIC STEROL ALCOHOLS.
JEELAN M-16 FUNCTIONS AS A PRIMARY W/O EMULSIFIER AND AS A VERY VALUABLE
O/W EMULSION STABILIZER. WHEN FUNCTIONING AS A W/O EMULSIFIER, JEELAN M-16
CAN ABSORB OVER TWENTY TIMES ITS WEIGHT OF WATER WITHOUT SEPARATION OR
INVERSION.
IT IS COMPLETELY FREE OF VOLATILE ADDITIVES SUCH AS KEROSENE, OR MINERAL
SPIRITS AND CONTAINS NO ACIDS, ALKALIS, ESTERS, AMINES, SOAPS, GLYCOLS OR
RESINS.
CLEAR, PALE YELLOW OILY LIQUID
WATER SOLUBLE ACIDS
AND
MICROBIOLOGICAL COUNT
WHEN PACKAGED:
TBC LESS THAN
10 PER GRAM
MINERAL OIL, LANOLIN ALCOHOL

PACKAGING:
This information is furnished without warranty, expressed or implied, except that it is accurate to the best knowledge
of JEEN International Corporation. The data on this sheet relates only to the specific material designated herein.
JEEN International Corporation assumes no legal responsibility for use or reliance upon these data.
24 Madison Road, Fairfield, New Jersey 07004, USA
Tel: 800-771-JEEN (5336), Tel: 973-439-1401, Fax: 973-439-1402,